Fingers crossed for Russia to join WTO very soon - Finnish president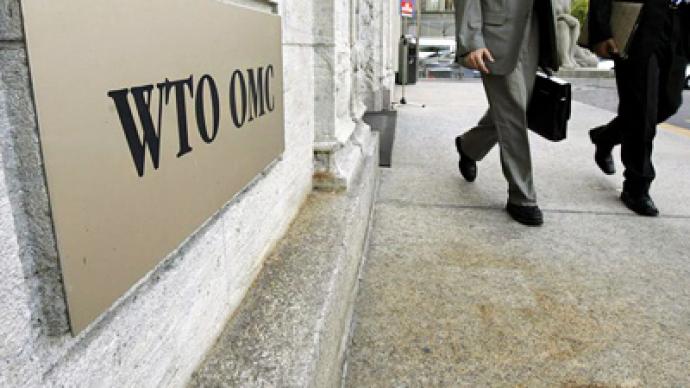 Russia joining the World Trade Organization would help boost Europe's economy as a whole, and especially those of its neighbors. Finnish president Tarja Halonen says her country is very interested Russia joining WTO as soon as possible.
"We have a lot of trade between Finland and Russia, so we hope that it will be a member of WTO. Then certain issues will go away from our table. It's clearer to work under the same regulations. We are keeping the fingers that everything will happen very soon," she said. "You can guess from my smile that as a president of Finland, I hope in both ways and I'm happy also that Russia started to invest in Finland. We hope also to have some new jobs in Finland. The world is for the globalization, I hope for the globalization. The WTO membership will make the situation much clearer and that's why we are strongly for that."According to Halonen, one of the potential areas of co-operation between Russia and Finland could be energy efficiency."I think we should speak about renewable energy resources. I have noticed that all over the world those countries with classical energy resources have been interested to work with us to make new ideas how to get renewable energy from sun, wind, sea and whatever you might mention. Then there is something that we know well, so-called clean technology, and we are interested to share our experiences," she said.
You can share this story on social media: