'Fedex delivered the package' - Letters reveal details of Bin Laden raid
Published time: 22 Nov, 2012 13:47
Edited time: 22 Nov, 2012 23:52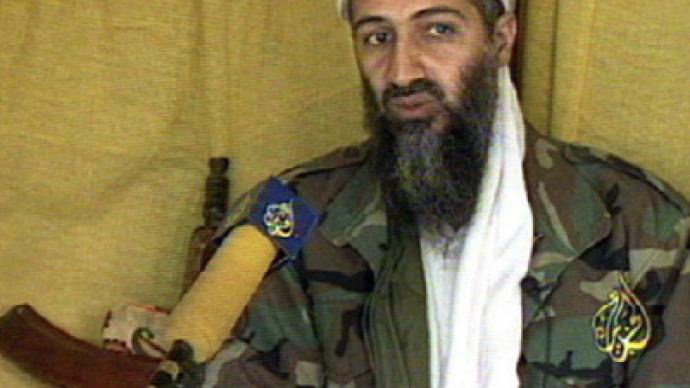 In May 2011 a "package" delivered by "Fedex" was dropped into the sea – these code words were used in secret US military e-mails referring to the operation that killed Osama Bin Laden.
Released under the US freedom of information act, they have uncovered more details about the operation. The correspondence was obtained by AP and gives the first public disclosure of the official accounts of his death.
The emails revealed that "Bin Laden's body was washed, wrapped in a white sheet, and then placed in a weighted bag."
Another read that "Traditional procedures for Islamic burial [were] followed. The deceased's body was washed (ablution) then placed in a white sheet… A military officer read prepared religious remarks, which were translated into Arabic by a native speaker."
Osama bin Laden was allegedly buried at sea from a from a US warship amid high secrecy that included his body being referred to as "the package" delivered by "Fedex", secret military emails also reveal.
Bin Laden was killed by a navy Seal team that swooped on his compound in Abbottabad in Pakistan.
The deputy commander of the US Navy's Fifth Fleet and another officer used code words to discuss whether the helicopters carrying the Seals and Bin Laden's body had arrived.
"Any news on the package for us?" he asked Rear Admiral Samuel Perez, commander of the carrier strike group that included the USS Vinson
"Fedex delivered the package," Perez responded. "Both trucks are safely en route home base."
The emails also reveal the 'intense secrecy' surrounding the mission and why most records were purposefully destroyed.
"The paucity of documentary evidence in our possession is a reflection of the emphasis placed on operational security during the execution of this phase of the operation."
The Obama administration has kept a tight hold on materials since the raid on Bin Laden.
AP said it has lodged an appeal requesting more information from the Defence Department. In response to separate requests the Defence Department replied in March that it could not locate any photographs or video taken during the raid or showing Bin Laden's body.
Additionally, the Pentagon has admitted it could not find any death certificate, autopsy report or results of DNA identification tests for Bin Laden.