Falsely accused 'prostitutes' seek lawsuit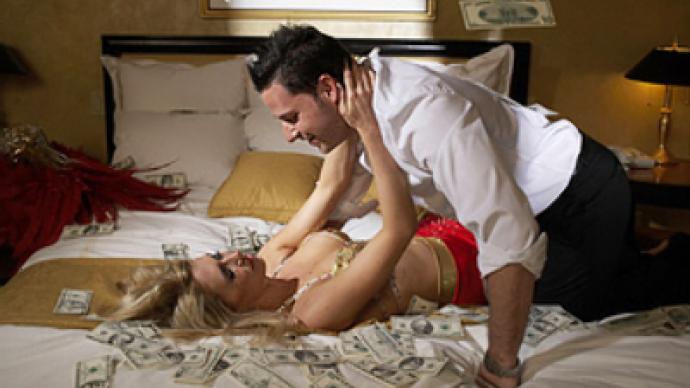 The French court has yet to issue a verdict on the case of the unlawful detention of the young Russian women who accompanied the tycoon Mikhail Prokhorov to a skiing resort in France.
According to Sorin Margulis, the women's defence attorney, who spoke to RT, previous comments issued by the news agency Interfax had confused the first court hearing with what actually took place – the first meeting of the Russian women with representatives of the prosecution. No verdict has been issued on the case yet, despite the process going on for over two years.
The meeting was related to an incident which took place on January 9, 2007. As part of an investigation designed to disclose an international prostitution network, several young Russian women were arrested at the skiing resort of Courchevel.
They were later found out to be simply accompanying the Russian multi-millionaire Mikhail Prokhorov on a skiing holiday. The suspicion that the young women were prostitutes arose from the amount of expensive gifts they were noticed to receive from the tycoon. Prokhorov himself did not face any attention from the police.
The meeting between the prosecution and the plaintiffs ended in the prosecution allowing two months for the women's lawyers to formulate their complaints. As Margulis told RT, the defence's case will centre predominantly around the fact that the police did not have the right to detain the Russian women, despite their suspicion that they were prostitutes.
In the first instance, Sorin Margulis pointed out that prostitution is in fact not an illegal activity under French legislation – only trading in prostitution is. Therefore, issuing any claims against women accused of prostitution is unlawful under French jurisdiction.
In the second instance, the lawyer pointed out that the claims of such activities were unjustified and imposed a blemish on the women's reputation.
According to him, the women have suffered in their private and professional lives over the last two years due to having been labelled prostitutes. Margulis also pointed out that it took the plaintiffs over a year to reclaim the belongings that were confiscated when they were detained.
The furs, designer clothes and jewellery may have been returned now, but the women and their lawyers do not intend to stop at that.
Margulis admitted that the detention might have been linked to a misinterpretation on the part of French the police officers, in that they had never before witnessed such behaviour. Nevertheless, he notes:
"In the culture that these women come from, buying a fur for one of them is similar to me buying a cup of coffee for a woman whom I found attractive."
A simple apology in this case is not enough, the lawyer pointed out, and he intends to secure full compensation.
You can share this story on social media: