Thessa's mess: 1,600 Facebookers crash birthday party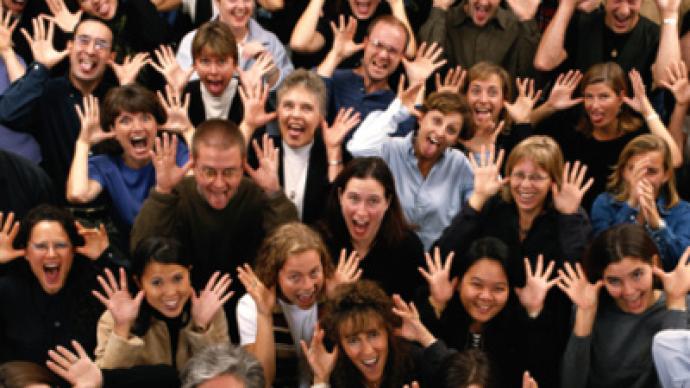 Thessa, a 16-year-old resident of Hamburg, ruined her own birthday having unintentionally invited over a one-and-a-half-thousand people to her party through her Facebook account.
The orderly streets of Hamburg were hit by a mob of over 1,600 people who all claimed they came to a public Facebook event, created by user Thessa. Hamburg police had to cordon off the girl's house, as she had actually wanted to celebrate her birthday with close friends and family.Thessa had posted an invitation to the party on Facebook, a social networking site, but it slipped her mind to mark the event "private." The invitation multiplied among Facebook users, as each one responding to a public event automatically invites his friends to join. After over 15,000 people confirmed they would attend the party, Thessa attempted to cancel the event as such over the site, but to no major effect. By early evening hundreds of young Germans from Hamburg and across Germany had begun arriving.The young people were carrying posters saying "We love Thessa" and wearing T-shirts showing the profile picture of their hostess. Some were even singing a song to Thessa, the text of the song having been distributed over Facebook prior to the event. Thessa's wish to stay indoors cast no gloom over the mob, though one partier said he would come back next year, as he still wanted to give his present to the girl."It was a great party atmosphere," said one visitor, Angelika, as reported by Deutsche Welle broadcaster. "It's almost like a festival here." The police had ringed the house before the event started. The officers said 11 people had been arrested before the party was finally broken up at 1.55am Saturday morning, local time.
You can share this story on social media: