I'm sorry…pass it on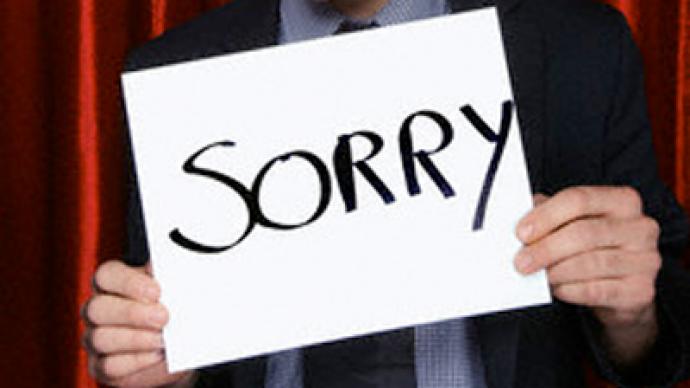 Send apologies to your wife or break up with your lover in absentia – this has now become a reality as a new "agency of apologies" has been opened in the city of Perm, in the Russian Urals.
The apology bureau "Dialog" has started its work at the beginning of spring, local news agency "Text" reports. Professional writers will say "sorry" on behalf of their client. Though, patrons also can write a text themselves and ask the agency to send it to whomever they wish to apologize to – spouse, friend, lover or relatives.The price depends on the service. The minimum price for a simple "sorry" is 50 rubles – a bit more than $1.50. It is also possible to hire a professional psychologist who will write a text. This kind of apology will cost about $200. In addition to apologies for already-committed gaffes, clients can also order a request for an apology for future "sins". Among such cases for which the experts offer apologies in advance, are, in particular, going to the pub with friends or long work day at work. This will cost about $6. These are not the only options that "Dialog" agency suggests, though. There is also the possibility to make a declaration of love, send an unusual message, set a date or arrange a business lunch. It has not been reported how many locals have so far visited the agency.
You can share this story on social media: