Key events in Bosnian war were fabricated - Karadzic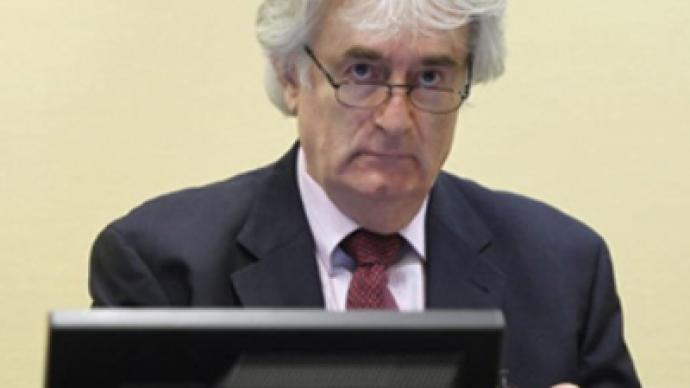 On the second day of his defense, wartime Bosnian Serb leader Radovan Karadzic claimed major events in the Bosnian war from 1992 to 1995 were fabricated to malign the Serb community.
Karadzic denied culpability for the 44-month Serb siege of Sarajevo and mass murder of 8,000 Muslims at Srebrenica, claiming the events were staged or made-up.
Prosecutors claim during the Yugoslav war that Karadzic was the "supreme leader" of the campaign to kill or expel Muslims and Croats from eastern Bosnia and create an ethnically pure Serbian state.
Karadzic faces 11 criminal charges, including two counts of genocide and other counts of murder and persecution. If found guilty he will spend the rest of his life in prison.
Karadzic who is representing himself in The Hague said that "it is with great enthusiasm" that he is preparing for these proceedings.
"Regrettably this may endanger my health because I am working all night because I don't have enough time," he added.
Karadzic earlier claimed he wasn't given enough time to prepare his defense and asked for the trial to be delayed, but the request was rejected.
However, on Tuesday the court granted him permission to appeal its earlier refusal to postpone further hearings to mid-June, and the judges adjourned the case until the appellate court rules on his complaint.
You can share this story on social media: