Terror attacks in Europe rise by a quarter as EU citizens fight in Syria – Europol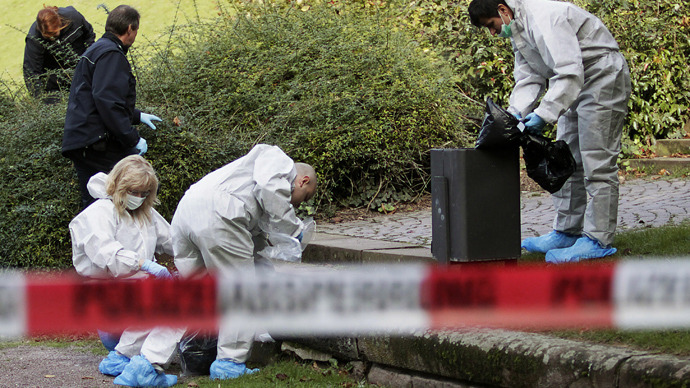 The number of terror attacks in Europe rose significantly last year, pan-European police force Europol reported. The agency warned that conflicts in Syria and Mali provided potential breeding grounds for future militants.
Europol's annual terrorism report identified 219 completed or failed attacks in 2012 in EU-member states. The numbers represent a 26 per cent rise from 2011, when 174 such incidents were reported.

Europol defines a "terrorist" offense as an intentional act which may seriously damage a country or international organization when committed to intimidate a population, compel a government to act, or destabilize political, economic, or social structures.

"The threat from terrorism ... remains strong in Europe. It also continues to evolve from structured groups and networks to smaller EU-based groups and solo terrorists or lone actors," the EU Terrorism Situation and Trend Report stated on Thursday.

Seventeen people died last year across the EU in terror plots. The deadliest were attacks by a lone gunman in France and a bombing at Bulgaria's Burgas airport, each of which killed seven.

But according to the agency, Europe may be facing more terror troubles in the future – and those threats may come from non-European countries.

Europol warned of the "volatile situation in Mali," saying it "offers a new theater that may appear an attractive destination for those seeking to engage in armed conflict in support of religiously inspired insurgents."

"These individuals may pose a threat on their return to the EU," the report added. France has been aiming to drive out Al-Qaeda linked insurgents in Mali since January.

Europol Director Rob Wainwright has acknowledged the events in Mali, saying they are of "major interest to the security situation of the EU," Reuters reported.

The same warnings went for Syria, which saw a rise in the number of EU citizens traveling to the country as jihadists to "fight alongside groups associated with religiously inspired terrorism."

The report also said that Syria was the "destination of choice for foreign fighters in 2012," citing the risk of EU citizens, upon their return, using their new training and knowledge for activities in Europe.

EU citizens have also been detected in Somalia, where they are believed to be affiliated with Al-Qaeda, the report added.

You can share this story on social media: