EU weighing response to Belarus expulsion of Swedish ambassador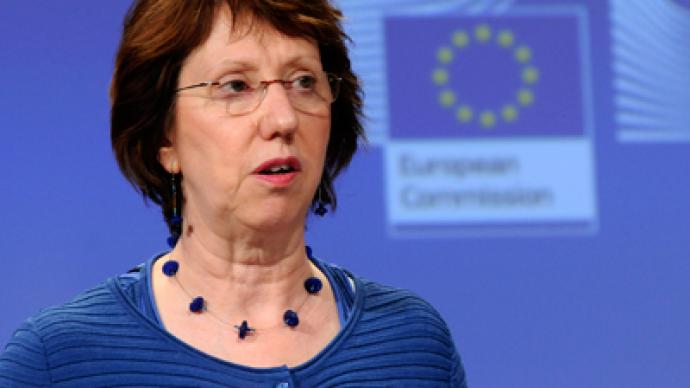 The EU will consider an appropriate response to Belarus expelling the Swedish ambassador, reportedly motivated by a Swedish 'teddy bear air-drop' stunt, European Union foreign policy chief Catherine Ashton said.
Minsk expelled Swedish Ambassador Stefan Ericsson on Friday over his support for democracy and human rights, Swedish Foreign Minister Carl Bildt said.
The Minister consulted EU foreign policy chief Catherine Ashton on the matter; Ashton warned Minsk that "appropriate EU measures" could be taken in response to the expulsion, Bildt said."This decision runs counter to norms of relations between states. The European Union and Sweden are committed to the modernization of Belarus and to the spread of European values, in particular democracy, human rights and the rule of law," Ashton said. She plans to refer the matter to the EU's Political and Security Committee.The ambassador's expulsion may be linked to the widely-reported 'teddy bear' incident, Bildt said. A plane chartered by Swedish PR firm Studio Total air-dropped hundreds of teddy bears over Belarus on July 4, each carrying a message urging Minsk to show greater respect for human rights.
Sweden's ambassador to Belarus was not aware that the stunt was being planned, Studio Total head Per Cromwell said in a statement.Belarusian President Lukashenko dismissed two military chiefs for "failing to ensure national security" in the wake of the stunt. Two civilians accused of aiding the Swedish airplane pilots have also been arrested."There should be no violations of border breaching. All of them must be prevented with all available measures, including arms, no matter what," Lukashenko said.The Belarusian Foreign Ministry also denied that Ericsson had been expelled, and issued a statement saying that "it was decided not to prolong [the Ambassador's] accreditation".Ericsson's was aiming at "ruining Belarusian-Swedish relations rather than strengthening them," Ministry press secretary Andrey Savinykh alleged.Officials had allegedly obtained documented evidence of Stefan Ericsson's "illegal behavior" in the country, Belarusian state TV channel ONT broadcast Friday night: "The ambassador Ericsson personally handed the money to representatives of the Belarusian extremist organizations, who were preparing for a coup to overthrow Belarus' government." The broadcast also alleged that the Swedish embassy was also being used to train individuals from radical groups, including "how to organize mass disturbances, riots and attack police." Bildt dismissed the allegations as "ridiculous."This scandal marks another downturn in the already strained relations between the EU and Belarus.
You can share this story on social media: