Detained journalists released in Belarus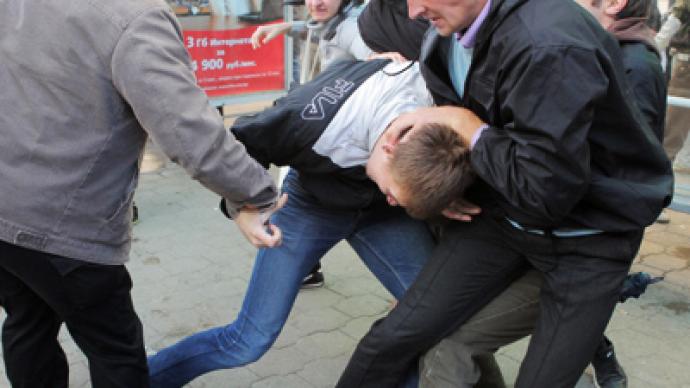 Belarusian police say they have released all the journalists who had been detained among protesters during celebrations of the 20th anniversary of the country's independence on July 3.
"All three, Yulia Doroshkevich, Aleksandr Borzenko and Igor Ilyash, have been released," Interfax quoted the Interior Ministry's press secretary, Aleksandr Lastovsky, as saying.According to human rights organizations, around 200 people were arrested as they attempted to hold silent protests marked only by clapping.The Independence Day celebrations come as the government struggles with a financial crisis, hoping to secure a multi-billion-dollar bailout from the IMF. The country's currency has been sharply devalued, while the budget deficit mounts.A younger wave of protesters has recently emerged, many of whom are organized online, outside the established opposition.
You can share this story on social media: