Turkey's Erdogan declares he would 'destroy mosque' to make way for roads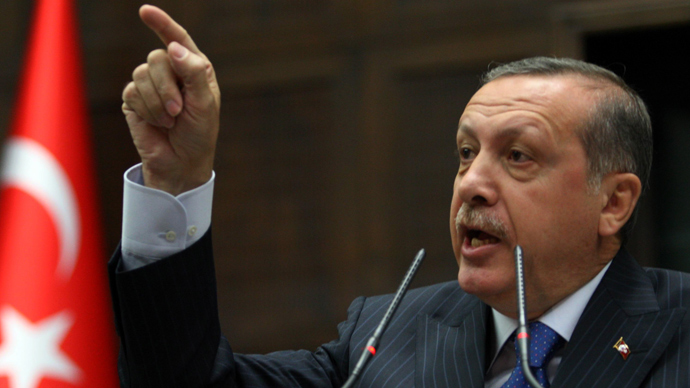 Turkish Prime Minister Tayyip Erdogan has said he would even demolish a mosque for the sake of a construction project, and has dismissed environmental protests against his ambitious building plans as "banditry."
In a heated speech, addressing complaints over the environmental ramifications of a project to construct a third Bosphorus bridge, Erdogan said, "Everything can be sacrificed for roads." 

"Even if there is a mosque in front of a road, we would demolish that mosque and rebuild it somewhere else," he said.
In his speech, Erdogan also referred to plans to construct a road through the campus of Ankara's Middle East

Technical University. Environmental activists have organized a number of protests against the project, claiming that hundreds of trees would have to be felled for the road to go ahead.

Erdogan called the opposition "uncivilized bandits" and accused them of not sharing society's values.  

"We won't stop because somebody says so. Bandits used to block roads in the past, now modern bandits are blocking the roads," he said.

Erdogan's uncompromising attitude on various construction projects has caused uproar among his critics. Anti-government protesters have criticized Erdogan for what they describe as increasingly authoritarian measures following the brutal crackdowns on protesters in Gezi Park in Istanbul this summer.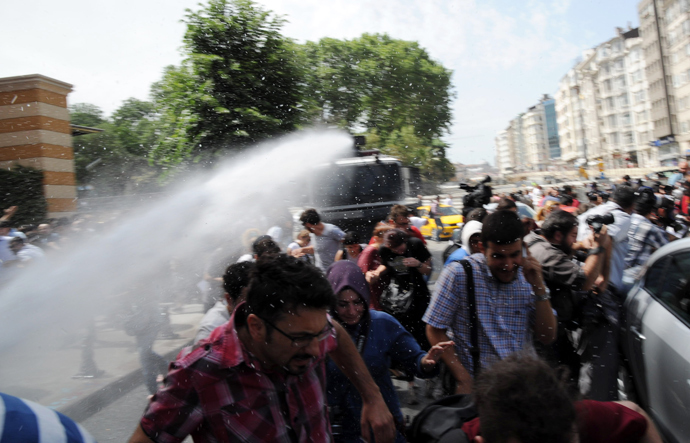 After Erdogan announced plans to redevelop the park, a peaceful sit-in snowballed into mass protests. The subsequent clashes with police drew international attention and widespread condemnation.

The European Commission was highly critical of Erdogan's handling of the demonstrations in its annual assessment of Turkey's long-term bid to become a member of the EU.

"The excessive use of force by police and the overall absence of dialogue during the protests in May-June have raised serious concerns," the European Commission said. The report added that the civil unrest "underlines the urgent need for further reforms and the promotion of dialogue across the political spectrum."

The Turkish government has yet to comment on the findings of the report, although Erdogan has previously chastised the Commission for attempting to meddle in internal Turkish affairs.

Foreign policy expert Barbara Slavin told RT that Erdogan's heavy-handed attitude to protests had irreversibly sullied his political image.

"This a huge blow to him personally –  to his image – and also to the Turkish model which he has been touting around the Middle East as something that Arab countries should emulate,"  Slavin said. She went on to say that his mission to create "some sort of imperial presidency" was equally unacceptable to Turkish people who are religious as well as those who are secular.

You can share this story on social media: