'Insult to society': Turkish couple name child 'Kurdistan,' defeating court ban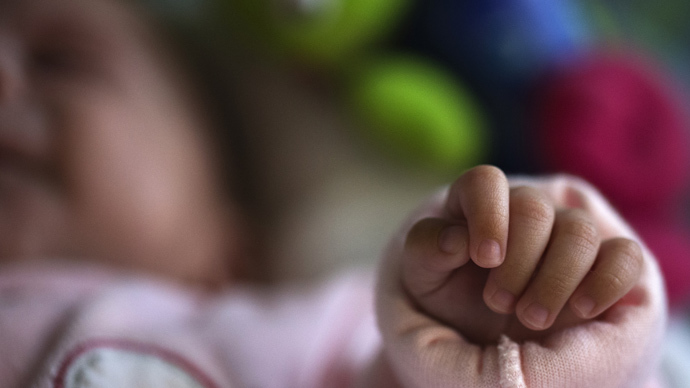 Turkey's top court has permitted a Kurdish couple to name their child 'Kurdistan'- a word historically banned in the country. A lower court previously attempted to block the naming, calling it an "insult to society."
Yunus and Elif Toprak named their daughter after the region considered by Kurds to be their ethnic homeland. 'Kurdistan' was considered seditious when it was banned and the lower court ruling told the couple that the 23-month-old girl should be named 'Helin' instead – a name common across the southwestern Sanliurfa province.

Turkish news agency Dogan said that the higher court overruled the earlier decision, stating that every parent had the right to name their own children, even if the origin of the name is foreign.

Until 2002, Turkey had banned the usage of the Kurdish language and teaching it in schools, with the words 'Kurd' and 'Kurdish' banned as well. The usage of the language became illegal after the 1980 Turkish armed forces' coup d'état.

The usage of the words has been considered an expression of support for the outlawed Kurdistan Workers Party (PKK), which has made frequent bids for independence and autonomy for the Kurd-populated regions of southeastern Turkey,

The PKK began fighting for Kurdish self-rule in southeastern Turkey in 1984. Approximately 45,000 people have died over the course of the conflict.

A peace process was tentatively begun between the group and Anakara after the PKK's imprisoned leader Abdullah Ocalan instigated a landmark ceasefire in March. The PKK subsequently agreed to remove some 2,000 fighters from Turkey and send them back to bases in northern Iraq.

Kurds originate from the Medes of ancient Persia and are predominantly Sunni Muslims. They populate the mountainous region spanning Turkey, Iran, Syria and Iraq, and have retained their own language and culture.

They are regarded as a separate political thread by all four of the countries because they are not Arabs, Turks or Persians. However, Iraq made Kurdish an official language in 2004.