Police fire tear gas, water cannon to push back Gezi Park protesters in Istanbul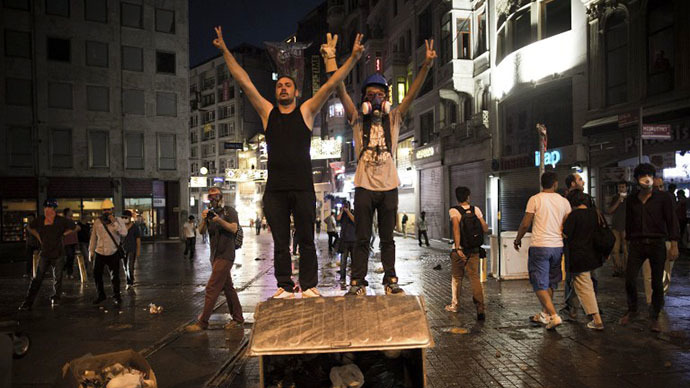 Turkish police used water cannon and tear gas to disperse protesters who tried to defy a closure order and enter Istanbul's Gezi Park. The park was the focal point of nationwide protests against Prime Minister Tayyip Erdogan in June.
Istanbul's Gezi Park, which has been the focus of several weeks of tensions in the country, was briefly opened to the public on Monday.

Governor said Gezi Park was open so I went, cop barricades everywhere, cleared Taksim Square off people. #occupygezipic.twitter.com/4uE6u8NeXV

— chapulcu_asli (@sofia_blk) July 8, 2013
Three hours later the access to the park was once again blocked by police. Reuters reports that a water cannon was also used to disperse the crowd.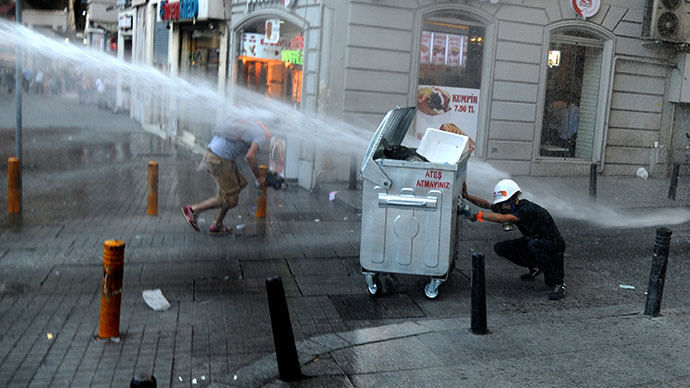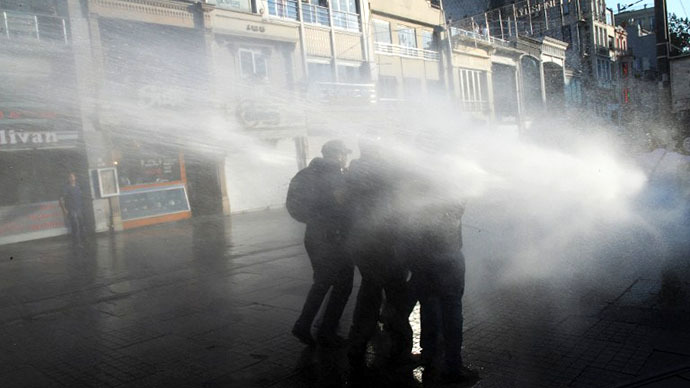 According to AP, the law enforcement officers push the people out of the park with their shields and fired tear gas at a few protesters, who tried kicking the police shields. 
The news agency said that at least a dozen people were detained by the police. No casualties were immediately reported.
Police intervention on Taksim's with tear gas. People flee into side streets. #Turkey#Istanbul#Taksim#occupygezipic.twitter.com/zAeJNUeegP

— Trinity/Revolution (@chloey001) July 8, 2013
The decision to block access to the park came amid a call from the Taksim Solidarity Platform, a group which opposes the construction of a replica Ottoman-era barracks in the park, to stage a new protest on Monday evening.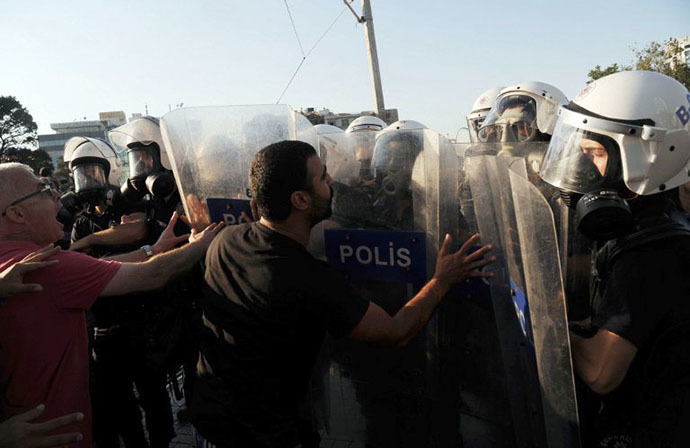 Istanbul governor, Huseyin Avni Mutlu, said on his Twitter account that the park was shut down again because there were "many calls to turn Gezi Park into an area of unlawful demonstrations and occupation."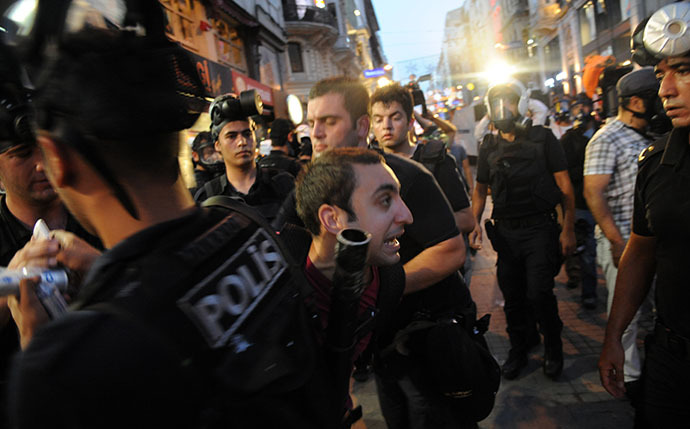 The wave of unrest at Gezi Park started on May 31 after a police crackdown on a small demonstration against plans to redevelop the area, grew into a larger action of those unhappy with Erdogan's "authoritarian style of rule."

The protests, which went on throughout most of June, resulted in the death of four people and around 7,500 injured.

Gezi Park, located on the edge of Taksim Square, is one of the few remaining green spaces in the center of Istanbul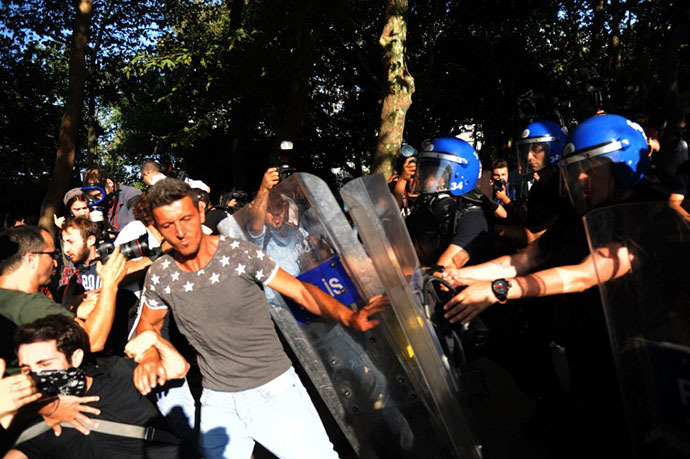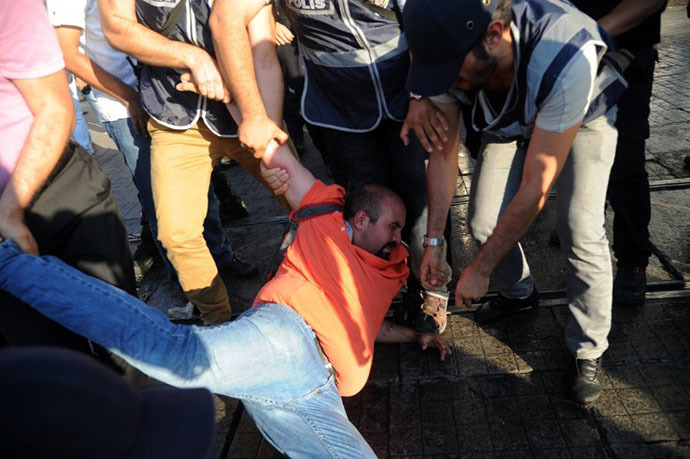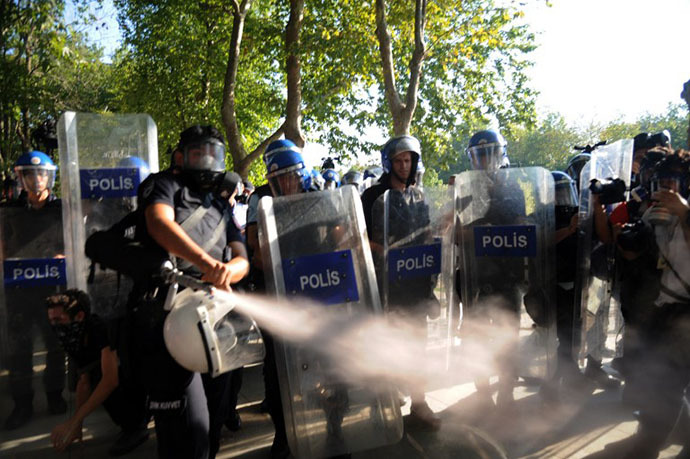 You can share this story on social media: