Muslim Brotherhood might call shots in dealing with US - professor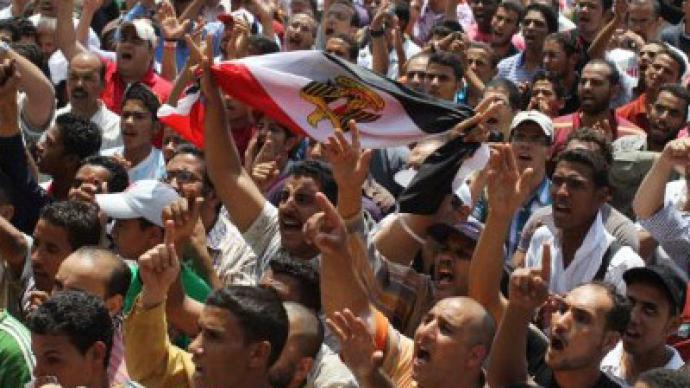 The US Secretary of State has announced that Washington has been in contact with Egypt's Muslim Brotherhood. Mark Almond, an international relations professor, says the main question is who is going to be the dominant partner in this relationship?
The US move was welcomed by the country's largest Islamic group, which has a strong following in Egypt but was banned under the rule of ousted President Hosni Mubarak."The Americans and British before saw the Muslim Brotherhood as a useful potential ally against pan-Arab nationalism, against anti-Western Arab nationalism," said Mark Almond. "There is always a problem when it comes to dealing with the Muslim Brotherhood: will the tail wag the dog, or will the Americans be able to find a way of living with the Muslim Brotherhood in Egypt that will not be a threat to its ally Israel."Mark Almond does not believe the US can provide any significant help to Egypt."Egypt has huge problems and of course the revolution is one of them, ironically," he said. "And the problem for the Americans is that they don't have the kind of money to give, if you like, a real Marshall Plan to Egypt."The Muslim Brotherhood says it is planning to stand in parliamentary elections scheduled for September. Mark Almond sees several plausible paths that Egypt might follow in the future."One is that, some way or other, the elections will be held and some kind of constitutional democratic system will evolve," he said. "The other, I'm afraid equally plausible, and in some ways more likely, idea is, precisely because of the social and economic problems within Egypt, it will be very difficult to get stable progress in the near future.""Then the question is will the generals try to hold on to power or will some group of radicals come to power to replace them?" he added.
You can share this story on social media: