US to halt F-16 supplies to Egypt due to 'current situation'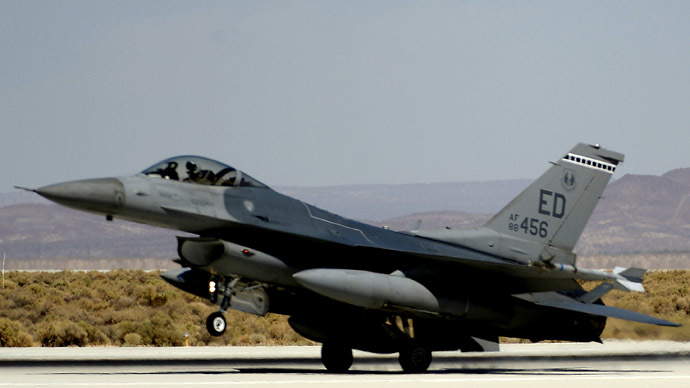 US President Barack Obama has taken a personal decision to suspend the delivery of F-16 fighter jets to Egypt, claiming it is no longer "appropriate" following the toppling Mohamed Morsi's government.
"Given the current situation in Egypt, we do not believe it is appropriate to move forward at this time with the delivery of F-16s," Pentagon spokesman George Little said in a statement.

Little said that Obama had been unanimously supported by his security team.

Four fighter jets were to be delivered to Egypt this week as part of the $1.3 billion military assistance package for the country.

The fate of further military aid to Egypt has not been decided, but a law passed last year forbids the US from helping any country whose government was installed by a coup. The administration has so far gone to some lengths to avoid officially labeling the overthrow of Morsi as a military coup.

Former senior Muslim Brotherhood leader Mohamed Morsi, narrowly elected in Egypt's first democratic vote last year, was forced to resign at the beginning at the month, following mass protests and an intervention by the army.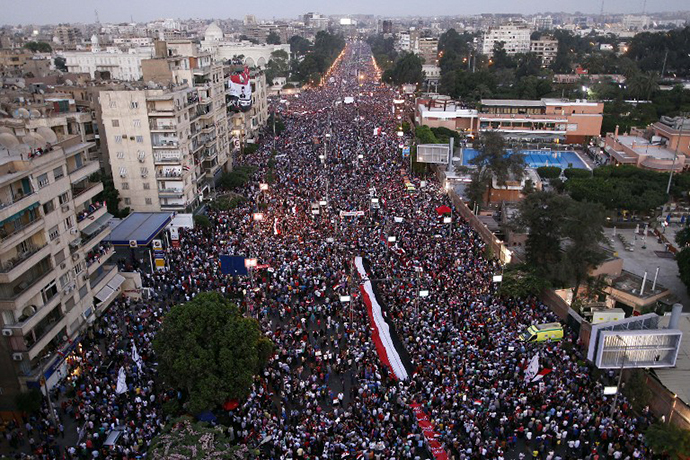 Morsi is currently detained at an unknown location in Egypt, in a move the new government says is "for his own good".

The Pentagon shipped 12 F-16s, which have been a mainstay of the Egyptian air force for decades, during Morsi's one year term.
Egypt is the fifth-largest recipient of US military aid, with major shipments of Abrams battle tanks planned alongside the jet fighter transfers.
On Tuesday the Senate committee that reviews future military assistance proposed that funding should be maintained at current levels, but should be split into four quarterly tranches, and be made conditional on the release of political prisoners and an "inclusive" electoral process. 
In the aftermath of Morsi's displacement, the country has grown more divided, with daily street clashes. The interim government has also arrested or started criminal investigations against the majority of leading Muslim Brotherhood figures.
Spokesman Little said that despite the instability, the US will go ahead with an annual joint exercise with the Egyptian army, called Bright Star.

You can share this story on social media: