Palestinians reach out to 50+ nations calling for economic boycott of Israeli settlers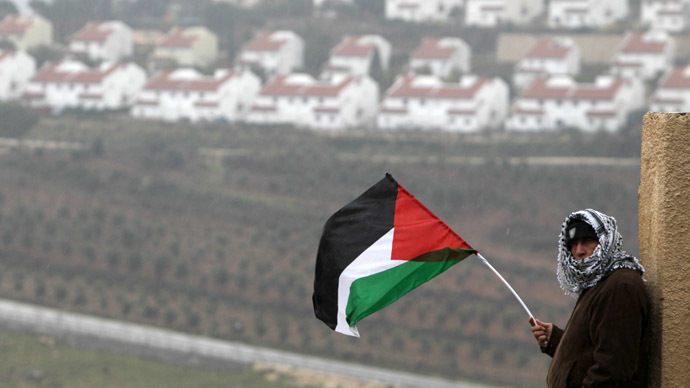 The Palestinian Authority is ramping up its diplomatic efforts against Israeli settlements in the territories it occupied in the 1967 war. It has called on 50 countries around the world to freeze business dealings and withdraw investments.
In letters to countries in Latin America and Europe, as well as to South Africa, Australia, Japan and South Korea, the Palestinian Authority asked governments to put pressure on local companies and discourage any relations with the Israeli settlements, Muhammad Shtayyeh, a senior Palestinian official, told the Financial Times.
The messages also requested that Israeli companies with connections to the settlements are barred from doing business in those countries. Citizens of those countries should be advised to abandon the settlements, because staying there is illegal, the Palestinian Authority said.
The campaign for an economic boycott was also given a boost by Palestinian President Mahmoud Abbas during his trip to Europe.

"I call on European companies and foreign companies doing business in the settlements to put an end to their activities," he said following his meeting with European Council President Herman van Rompuy this week.
The campaign follows the EU's decision in June to ban financial assistance to any Israeli organizations operating in the West Bank, East Jerusalem or the Golan Heights from 2014. The decision infuriated Israel and prevented the country from participating in the Horizon 2020 European scientific exchange program.
Also, in recent months, several individual members of the European Union, including the UK and the Netherlands, began to warn their companies against dealing with Israeli settlements in the occupied territories. This month Dutch infrastructure giant Royal HaskoningDHV announced the withdrawal from a wastewater treatment plant project in East Jerusalem, because the location is outside of the pre-1967 border of Israel.
There are currently more than 500,000 Israelis living in the settlements, which continue to be a point of bitter dispute with Palestinians. Many countries consider their existence unlawful and say they are a major stumbling block on the path toward a peaceful Middle East.
The government of Israeli Prime Minister Benjamin Netanyahu has been actively encouraging development of the controversial settlements in defiance of foreign criticism, which comes even from Israel's long-time ally the US.

You can share this story on social media: