Drop your weapons! Sorry, wrong door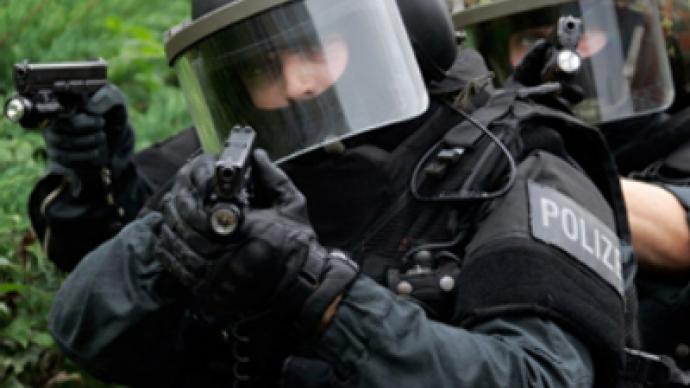 A German special police forces squad stormed a Leipzig apartment, only to find to their embarrassment that they were on the wrong floor.
So far, no official report on why the mistake happened followed, but Bild tabloid says a resident of the apartment block called the police saying that her partner had pistol-whipped her.
Meanwhile, city police spokesman Horst Wawrzynski said the problem was that people "number floors differently," as he was apologizing to the stormed apartment owner. The lady suffered from shock seeing armed men break in and had to ask for counseling to overcome it. The authorities will also pay for the repairs to the damaged property.
An internal investigation is to explain how the miscommunication happened. It is not clear whether or not the officers involved will be disciplined.
Meanwhile the brute police were sent to disarm and detain is now in hiding.
You can share this story on social media: