Dismissed judge wins suit against Russia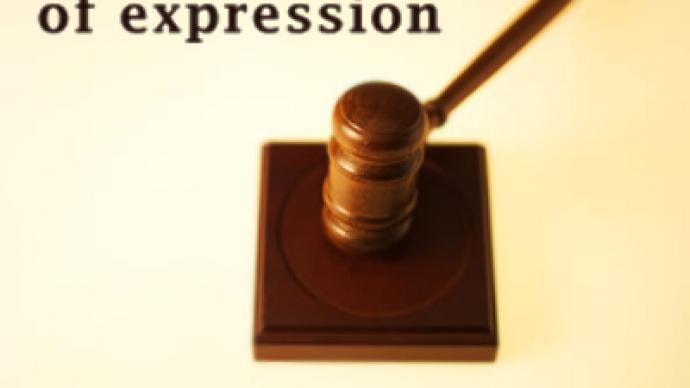 A judge of a Moscow court Olga Kudeshkina, dismissed from her duties in 2004, has won a suit against Russia at the European Court of Human Rights in Strasbourg.
The court ruled that her dismissal violates Article 10 of the European Convention on Human Rights, which guarantees freedom of expression.
The Strassbourg court also ruled that Russia must pay Kudeshkina ten thousand euros for moral damages.
Kudeshkina, upon the decision, stated her intent to seek reinstatement as a judge in the Moscow City Court.

Ahead of her discharge in May 2004 Kudeshkina made a series of controversial statements. Among others, she said she was under pressure from the Chairman of Moscow City Court when considering the case of a senior Interior Ministry official accused of abuse of power. The case was finally handed over to another judge.
Olga Kudeshkina, who acted as an expert for the defense in the Yukos case, repeatedly stated that Moscow City Court "has turned into an institution of settling political, commercial and other scores" and that "nobody can be sure that the case will be resolved in accordance with the law.
A special panel of judges then came to the conclusion that Kudeshkina "discredited her right for exercising a judge's duties" and dismissed her for the violation of law on the status of judges.
Russian courts rejected her appeal, and in 2006 she filed a suit to the European Court of Human Rights.
The former judge believes her dismissal violates Articles 6, 10 and 13 of the Convention on Human Rights – granting respectively the right to a fair trial, freedom of expression and the right for an effective remedy.
The court in Strasbourg, however, declined to consider complaints under Articles 6 and 13.
The stance of the Russian government was that Kudeshkina's statements were destructive for the whole legal system.
"She also made statements discrediting the Moscow City Court officials without being able to prove them. The interests of justice and the persons involved demanded that the state intervened and introduced sanctions," says a memorandum sent by Russia to the European Court of Human Rights.
Russian daily Kommersant reports that the court made a preliminary ruling on Kudeshkina case on December 16, 2008. Back then four out of seven judges ruled there was no violation of Kudeshkina's rights.
The final verdict, delivered on February 5, 2009, allowed the appeal of the dismissed judge.
The source of the paper said that the decision changed after a new judge was introduced to the jury.
You can share this story on social media: