Strasbourg: Latvia discriminates against Russian pensioners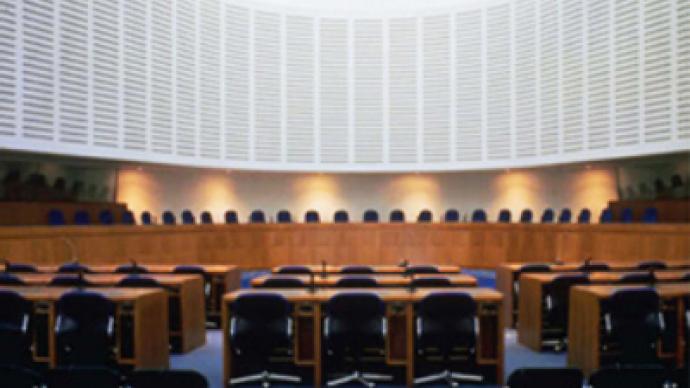 The European Court on Human Rights has ruled that Latvian pension law discriminates against people who worked outside the republic during Soviet times.
The precedent was set in the case of Natalya Andreyeva, who is a non-citizen resident of the Baltic nation. She was born in Latvia and worked for 17 years at a military plant in the city of Olaine near the capital, Riga, until Lativa declared independence in 1991.
When she retired due to her age in 1997, the authorities refused to take into account the time she worked in Olaine when calculating her state pension, because the plant was accountable to Moscow headquarters directly.
Latvian citizenship controversy
After Latvia became independent, not all of its residents received automatic citizenship. Those who were not citizens of Latvia before 1940, when the republic became part of the Soviet Union, were granted the status of non-citizens. There were some 700,000 people of mostly Russian, Belarussian and Ukrainian origin. Compared to citizens, non-citizens in Latvia have limited civil rights, including the lack of a right to elect delegates to the national parliament.
A 2007 report by the European Commissioner for Human Rights called their life "deeply problematic in terms of real or perceived equality and social cohesion" and blamed the government for not doing enough to address the issue.
The issue has been a considerable bone of contention between Riga and Moscow in recent years.
A similar approach applies to as many as 13,300 non-citizens in Latvia who used to work outside its territory in Soviet times, according to Welfare Ministry data.
The Strasbourg Court ruled that the policy was discriminating and awarded 6,500 euros in compensation to Andreyeva.
Human rights activists say the precedent will change the treatment of other pensioners who suffer from the discriminatory pensions regulations.
The wording of the court ruling forces Latvia to change the legislation to comply with the European Convention on Human Rights, said Vladimir Buzayev, Member of Parliament from the opposition Party for Human Rights in the United Latvia.
"The abolition of one of the 'bloodiest' limitations among the 80 differences between the rights of citizens and non-citizens is a good starting point to demand the abolition of the other 79," he said.
You can share this story on social media: