'Too young' and 'too old' Europeans pushed to sidelines of life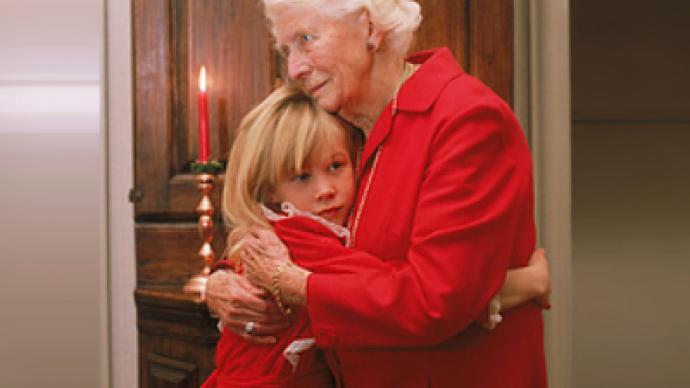 Despite the increasing awareness among EU citizens of their rights, levels of age discrimination have risen considerably in the Union. The new opinion survey released by the European Commission has some alarming figures.
About one of every six people in Europe claims to have personally experienced discrimination in the past year.
As far as grounds for discrimination go, while ethnic origin remains most widespread in the EU, Europeans now often experience far more discrimination on the grounds of age (16 percent more since 2008).
Also 58% of Europeans consider age discrimination to be widespread in their country, compared to 42% in 2008.
The majority view in all but six countries (namely Turkey, Ireland, Luxembourg, Denmark, Malta and Germany) is that age discrimination is widespread. Hungarian citizens top the list, with 79% saying that age discrimination is widespread in their country, followed by citizens in the Czech Republic (74%), France (68%), Latvia (67%) and The Netherlands (66%).
When citizens were asked to estimate the extent of age discrimination, they weren't asked to differentiate between old age and youth. According to the authors of the survey, this was done intentionally, so as to allow the respondent to interpret age discrimination as they see it.
Nevertheless, citizens aged 40 or over are more likely to say that discrimination on the grounds of age is widespread. This is in direct contrast to other forms of discrimination, which are more likely to be seen as pervasive by the youngest group of citizens. At the same time, experts in Brussels noted that the rise in incidence may reflect growing youth unemployment in many EU countries as a result of the economic slowdown.
In Britain, 61% of respondents said that age discrimination is widespread in their country. The representatives of different age groups interviewed by the RT, illustrated various angles of the problem.
"When I was a Primary School Head Teacher there was strong financial pressure on me to recommend employing younger teachers because they were at a lower point on the common Pay Scale. They were also seen as being likely to be more energetic and more ambitious, and therefore wanting to make a good impression. The difference in costs of a teacher in their first three years would have been perhaps a difference of 10 to 15,000 pounds less per year, as against an older experienced teacher who had reached the top of the Pay Scale. This would have made a very significant impact on the school budget. Nevertheless, you can see the danger of staffing a school entirely with young and relatively inexperienced teachers", said 60-year-old Mr. Glenn Cannon.
"A lot of people have prejudiced opinions about young people, especially teenagers etc. I think this is because of the 'yob' culture people think of when they think of teenagers. I can remember being on buses and hoping that older people didn't view me as they viewed other youths in the media – i.e. as something to be scared of. I also think it is relevant in terms of employment. Sometimes people may choose an older person over a younger one because they have more experience. However, I think there is age discrimination over the elderly or those closer to being elderly, i.e. an employer would probably be more likely to employ someone who was 35, not 55", shared 18-year-old university student Tamsin Connor.
A college worker, Chris Stewart, commented that "age discrimination does exist, and mainly in the workplace! […] Though in large corporations, it is often masked by politically correct policies, along with a language, both spoken and written; that aims to 'positively discriminate' against a person in order to deter them from pursuing a particular career choice."
According to the European Commission's survey, the proportion of who know their rights has increased most in the UK. Overall, one in three Europeans are aware of their rights should they become a victim of discrimination or harassment.
However, the economic crisis is thought to be the driving factor behind this large shift in public opinion. Six out of ten of European citizens indicate that the crisis will contribute to an increase of discrimination on the grounds of age in the labor market.
The recession has lowered confidence that European governments will continue to address issues of discrimination with the same level of funding and sense of priority. So the discrimination issue might well gain further momentum in 2010.
Anna Smolska for RT