'I want to be tsar of Saransk': Depardieu officially-registered Russian resident (VIDEO)
French film legend Gerard Depardieu now has his very own home address in Russia. He passed the official procedure of 'address registration' required by law, making the previously-little-known town of Saransk hit the headlines.
A special ceremony has been held in honor of the famous new 'resident' by local authorities. The procedure included stamping the new address into Depardieu's newly-acquired Russian internal passport and a short press conference.
For his Russian 'home address' the actor has chosen Saransk, capital city of the Russian republic of Mordovia. With around 300,000 residents, Saransk is located in Central Russia and derives its name from the River Saranka.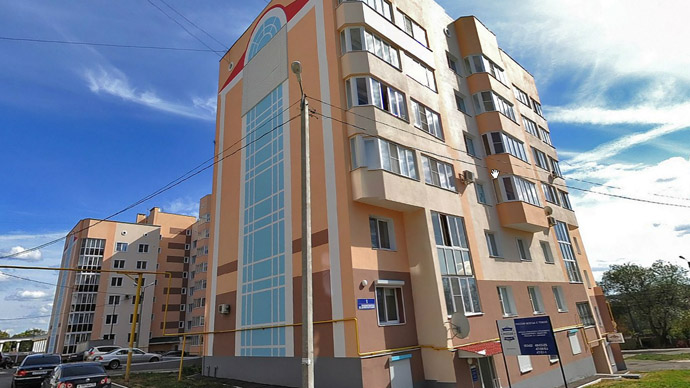 Judging by Twitter comments, the place was unknown to a great number of native Russians. "Where is Saransk?" was a question as common as "Why there?"
"Yemelyan Pugachev was a peasant tsar who came to Kazan and to Saransk. I am like Pugachev: I am a peasant, and I want to be tsar of Saransk," Depardieu laughs.
The actor said that he wanted to carry out a project related to Yemelyan Pugachev.
"This is a very interesting figure, a kind of third king, the king of the peasants. Saransk is the place of Pugachev's activities, so it turned out for the best that I am now going to live in Saransk," said Depardieu.
In addition, he tried to explain the reasons that led him to Russia and not some other country.

"I love Russia, I was born to Russian literature, I have many friends here now," said Depardieu.
He expressed hope that one day he would be able to learn Russian.

"I hope that I can learn the language to finally begin to communicate with the local people," said the actor.
He says Saransk is a nice city and he likes its people, as well as appreciating the symbolism of the street name 'Democratic'.
"I want to be an ambassador of democracy to the world," he told journalists.

The French millionaire, however, has not purchased a property yet. His registration has been processed at the address of some relatives of his long-time friend, president of the Russian state film archive Nikolay Borodachev.
Depardieu is planning to have his own house built in Saransk as well, RIA-Novosti reports. It is not clear though how much time the French star will be spending in Mordovia in future.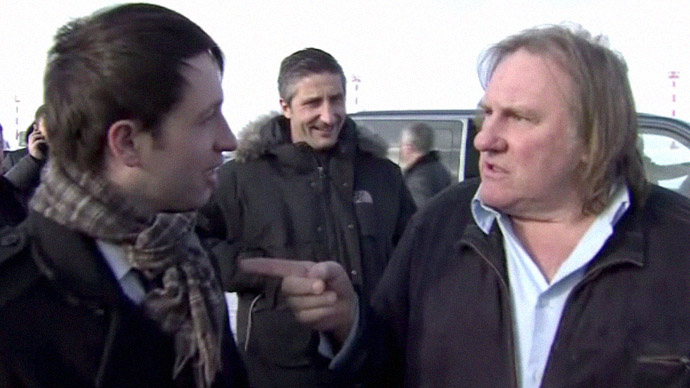 "I live in the present, I don't know what the future holds," Depardieu told RT's Tom Barton.
The current visit will last for three days. Besides becoming a local tsar, Depardieu says he wants to see local farms and food production enterprises.
It's not his first time in Saransk. During his previous stay the actor was offered the post of Minister of Culture for Mordovia - which he refused - and was presented with two kittens.
Depardieu was also presented a felt hat consecrated in a shamanistic ritual. The hat represents an "Honorary Udmurt" award. A ceremony was held in an Udmurt village, attended by local shamans, who filled the hat with Udmurt energy, after which it was sent to Depardieu, said Sergei Orlov the First Secretary of the "Izhkar" arts organization.

Spectators were not invited to the ceremony in order to "protect Gerard Depardieu from evil spirits," he added.
Depardieu has offered to become the ambassador of Mordovia in FIFA, as Saransk among other Russian cities will participate in the 2018 World Cup.
Depardieu received his Russian passport during lunch with Vladimir Putin early in January. It was preceded by a scandal over a newly-planned French tax on the rich, which would chop off 75 per cent of the income of those who earn over a million euro a year.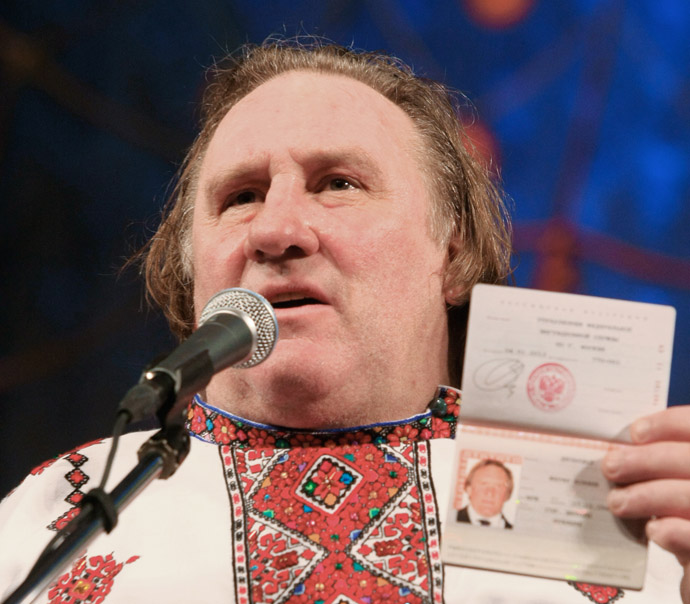 The actor decided to renounce his French citizenship over accusations of tax evasion when he said he'd move to Belgium. The movie legend says French laws have already made him poor.
"Who told you I am a rich man? It's impossible to be rich in France," he says. His choice of citizenship he explains as "Russia is country with a great democracy."
You can share this story on social media: