Debtors' details posted for public shunning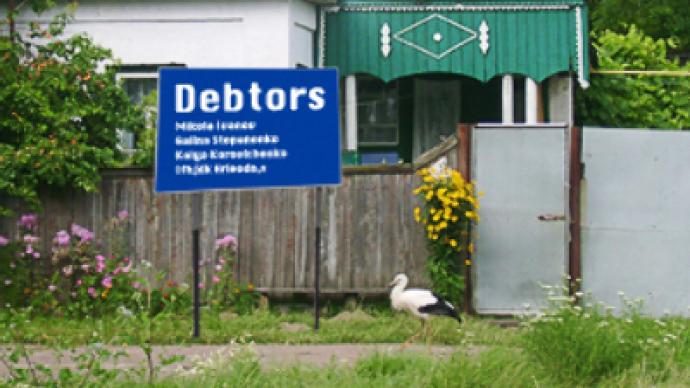 In a bid to collect unpaid debt, a utilities provider in the city of Ternopol in Western Ukraine has decided to publish the names and addresses of its worst offenders.
A total of seven billboards have been rented for the purpose, one for each municipal district of the city, reports UNIAN news agency.
Consumers with a standing debt of more than approximately $23,000 and a court order to pay the bill make it to the billboard. Their names, addresses and the sum owed are published.
Almost 100 people have had their names added to the black list for all to see. Once the debt is covered, the name of the offender is covered with tape.
The billboards are expected to stay where they are until the heating season is over in the city.
Ukraine is suffering from the increasing communal debt as consumers fail to pay for hot water, gas, heating and other utilities. Many people have lost their jobs due to the severe economic crisis and have no money to pay the bills.
In Russia debt collectors do not resort to such extreme measures. However, since 2008, people who fail to follow court orders to pay debts can be banned from leaving the country.
Russia's bailiff service said it helped collect almost two million dollars right after the measure was introduced.
You can share this story on social media: