Capital punishment: Russians want return of death penalty
Published time: 29 Mar, 2012 17:59
Edited time: 29 Mar, 2012 21:59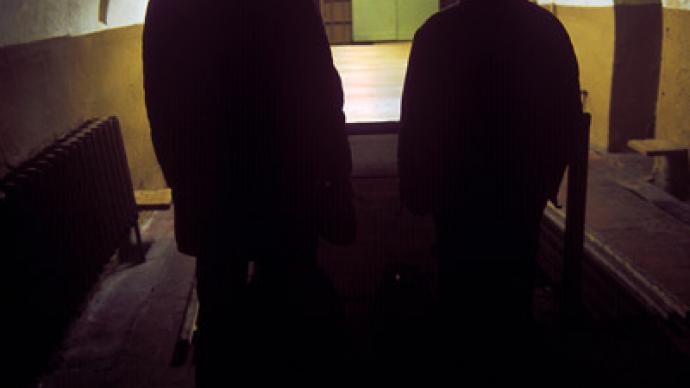 Russia needs to lift the moratorium on death penalty, believe 62 per cent of the country's residents, the latest poll indicates.
­According to results revealed by a major Russian polling center – the Public Opinion Foundation – respondents suggested using capital punishment for sexual offenses against teenagers (72%), murder (64%), terrorism (54%) , drug trafficking (28%)  and  treason (12%).

However, there were also those who suggested using the death penalty for espionage, desecration of religious sites, bribery, theft, looting and robbery.

Meanwhile, 21 per cent of those asked are convinced that Russia should keep following the moratorium, which was imposed in 1996. Another 5 per cent of Russians responded in support of full abolishment of death penalty in the country. The possibility of the death penalty as an exceptional measure of punishment is officially written into the Constitution of the Russian Federation.

On March 27, Amnesty International said in its annual review of the use of the death penalty worldwide that the number of executions carried out around the world jumped by 28 per cent last year. And that is largely due to liberal use of the death penalty in Iran, Iraq and Saudi Arabia, the Human Rights group said.

However, China is the absolute leader –  more people were executed there in 2011than in the rest of the world combined.

The United States ranked fifth in the world for its use of the death penalty – 43 executions in 2011.

According to polls conducted in fall 2011, shortly after the execution of Troy Davis, who was accused of killing a police officer in 1989, 60 per cent of Americans favor the death penalty for convicted murderers. And only 27 per cent oppose it. However, that percentage was said to be slightly down in comparison to previous results.

The European Union, on the contrary, holds a strong and principled position against the death penalty. Moreover, the abolition of a capital punishment is a pre-condition for entry into the Union. In October 2011, European Union foreign policy chief Catherine Ashton declared the EU's work on abolishing the death penalty worldwide a "personal priority."

The EU calls for all states where capital punishment is still used to restrict it progressively, and insists that it be carried out according to international minimum standards.

It also criticized the latest executions in Japan and Belarus.

Three men were executed by hanging in Japan on Thursday. The executions became the first since July 2010. Currently, Japan has 132 prisoners on death row. Capital punishment there is usually ordered for multiple murders.

In response to that, France said that executions "were even more regrettable because they occurred after Japan had not applied the death penalty for more than a year and a half."

Earlier, in mid-March, the EU also reacted with severe criticism to Belarus, where two men convicted of the April 2011 Minsk subway bombing were put to death. Belarus is the only European country which does not have a moratorium on the death penalty.