Missing daughter of top oil exec found dead – report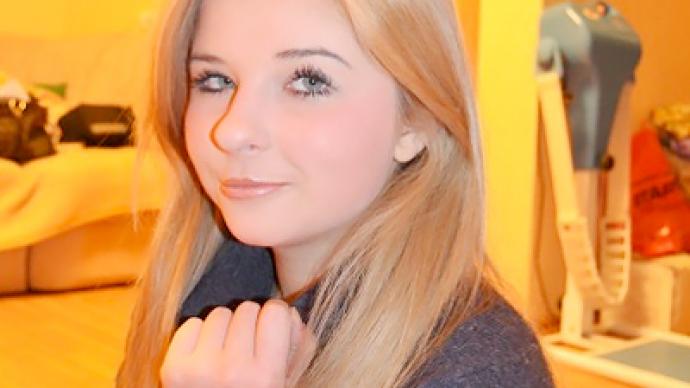 The body of Viktoria Teslyuk, daughter of a senior manager of the oil giant Lukoil, has reportedly been found. The 16-year-old went missing in late March.
The dead girl was found several days ago near Moscow, after the snow covering the body had melted, an unnamed police source told the media. Viktoria's death was violent, the source added.The girl was killed by a blow at her head. It most likely happened on the day she disappeared, the source said.A police source told Interfax news agency on Wednesday that the girl had been brutally beaten with some kind of blunt instrument, probably a hammer. She had several teeth missing and her nose, jawbone and skull were broken in several places.The injuries made identification by the parents impossible, and a DNA test is needed, the source added. But police are quite sure that the body discovered last week is that of Viktoria, due to the presence of a ring similar to the one the girl had been wearing on the day she disappeared, the source said.The Investigative committee refrained from confirming the news, saying that not all identification procedures have been completed yet, according to Interfax.Tabloid website Lifenews says Viktoria was neither sexually assaulted nor robbed.Viktoria's parents both work for the oil company Lukoil, and her father Robert is one of its senior executives. Their jobs take necessitate working for the company's foreign assets, so the girl lived with her grandmother near Moscow.She was last seen alive on March 26.
You can share this story on social media: