Two homemade bombs discovered in southern Russia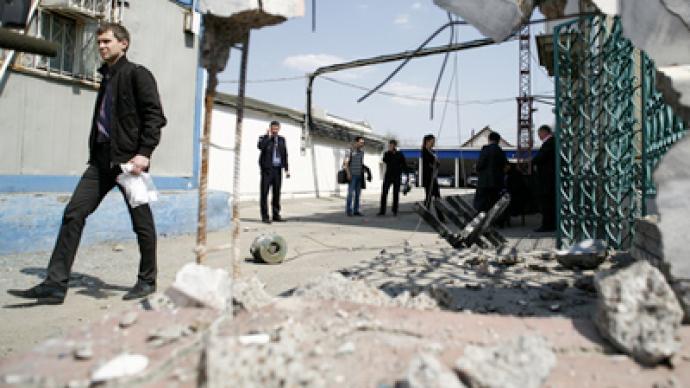 Police in the city of Volgograd in southern Russia are investigating cases of two homemade bombs planted on Tuesday morning near law enforcement facilities. Nobody was harmed by the devices.
The first, smaller bomb with an estimated power equivalent to 500 grams of TNT was discovered near a traffic police station after police were tipped-off. The area was cordoned off before the bomb detonated.The second, larger device was planted near an Interior Ministry Academy. A patrol discovered it and called for explosives engineers. Five hours later it was detonated remotely by a robotic device. This bomb was equivalent to 2kg of TNT in power.Both explosives had been rigged with shrapnel to increase their ability to cause harm.Police qualify the incidents as cases of hooliganism conducted in a way that is dangerous for the public, but they say they may reconsider the offences to be more serious at a later date.Volgograd region's governor Anatoly Bortko announced a two-day state of anti-terrorism operation, which puts all law enforcement agencies on high alert and limits some media freedoms.
You can share this story on social media: