Tip-off helps police prevent casualties from bomb blast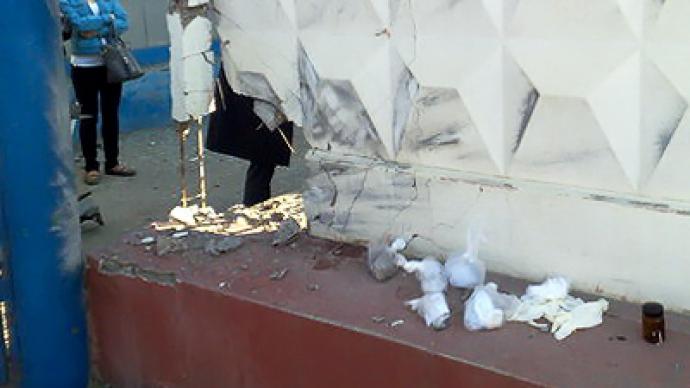 An improvised explosive device has gone off near a traffic police station in the city of Volgograd in southern Russia, with no one hurt. Police had been warned about the planned attack and cordoned off the area.
The shrapnel-rigged bomb with an estimated power equivalent to 200 grams of TNT was detonated on Monday night at approximately 5.30am local time. The explosion damaged a concrete fence and several kiosks, a statement from the Investigative Committee says.Police are searching for the man who left the package containing the bomb, using a description provided by a passerby.According to a source cited by Itar-Tass news agency, police had been warned about the planned attack beforehand. The bomb was discovered and the area cordoned off just in time to ensure that nobody suffered as a result of the blast.
You can share this story on social media: