Damascus car blast kills six despite proposed ceasefire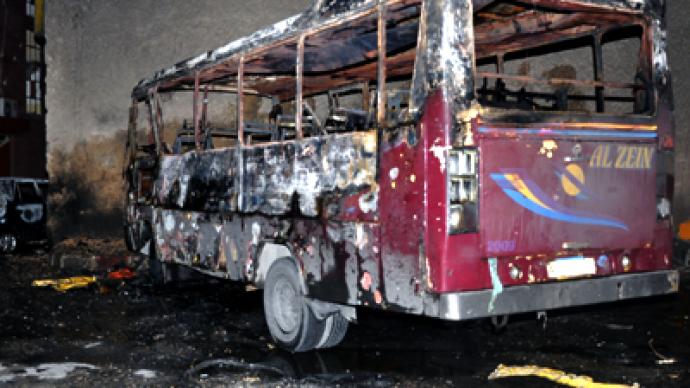 A car blast has struck southern Damascus, killing at least six people and wounding dozens more. It comes shortly after the UN peace envoy announced that the Syrian government and "most" rebel commanders had agreed on a truce during a Muslim holiday.
A car stuffed with explosives went off in the Damascus suburb of Daf al-Shouk late Wednesday, killing six people and injuring 20, Syrian state TV reported. The Syrian Observatory for Human Rights, however, reported that at least eight people had been killed as "a car bomb hit the area between Tadamun and Daf al-Shouk, targeting a vehicle carrying 24 passengers."Earlier in the day, UN peace envoy Lakhdar Brahimi announced in Cairo that the Syrian government and "most" rebel commanders had reached an agreement on a ceasefire during the four-day Muslim holiday of Eid al-Adha, which begins on Friday.Although the Free Syrian Army, the main opposition group, has agreed to a truce, the Islamist Al-Nusra Front, which is held responsible for the majority of suicide bombings in Syrian cities, rejected the offer. "There is no truce between us and this transgressing regime that is shedding the blood of Muslims," the group said in a statement.Meanwhile, Syrian President Bashar al-Assad is expected to make a "final decision" on the proposed ceasefire on Thursday.
You can share this story on social media: