Suicide blast kills policeman in Dagestan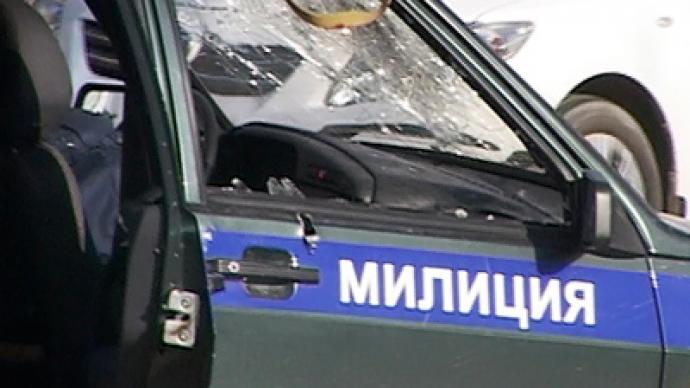 A suicide bomber has exploded a device in the center of Makhachkala, the capital of Russia's republic of Dagestan, killing at least one policeman.
Another police officer was injured in the attack, Interfax news agency reported. The terrorist also died in the blast.  According to police, the incident occurred after the officers stopped the man to check his documents. Earlier reports suggested that the blast occurred near a Toyota car.The terrorist who set off the explosive device has been identified."The suicide bomber's identity has been determined, and information on his possible involvement in the crimes committed earlier, including those against law enforcement officials, is being verified now," Interfax quoted an unnamed source in Dagestani law enforcement service.According to the local FSB department, the device was equivalent to one kilo of TNT and was stuffed with pieces of brass wire to serve as shrapnel.In another southern Russian republic, Kabardino-Balkaria, four militants were killed in the course of a special operation, carried out by the republic's law enforcers early on Tuesday. The identities of the militants have already been established. Among them is 22-year-old Astemir Mamishev, who was allegedly involved in a number of murders, including the killing of the republic's top cleric Anas Pshikhachev in December 2010.The group reportedly planned a series of terror attacks on transport.
You can share this story on social media: