Six militants killed in special operation in North Caucasus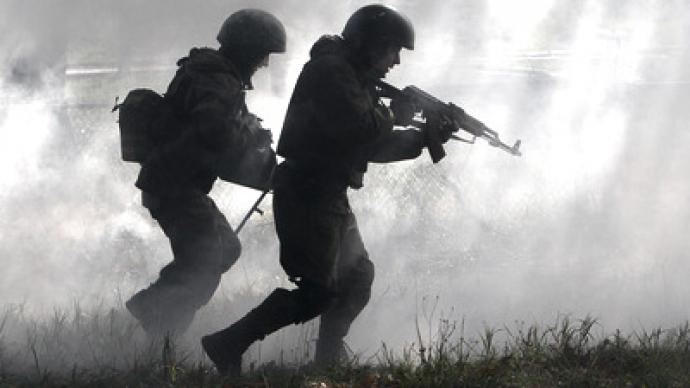 Six militants, including the group's leader, have been killed during a counter-terror operation in Russia's Southern Republic of Dagestan. One police officer was also reported to have been killed.
Further, a nine-year old child was shot by a stray bullet that struck one kilometer from the gunfight, which followed after the gang was surrounded in their village hide-out. The ring leader killed in the shoot out was said to be 24-year old Yusup Magomedov. "He is the head of the local terrorist group," reports Interfax news agency, quoting a source at the Anti-terror Committee. "His five accomplices were killed along with him, [they were] local area residents." Russia's volatile North Caucasus is seeing a rise in militant attacks, despite efforts by authorities to tackle terror.
You can share this story on social media: