Up to 100 detained at anti-Roma rallies in Czech Republic (PHOTOS)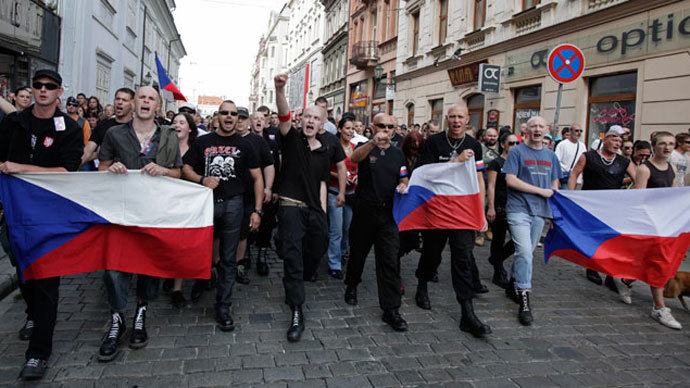 A group of around 100 far-right activists were detained in eight Czech cities as they staged rallies against the Roma ethnic minority, according to officials.
The northeastern city of Ostrava was the scene of the largest protest, numbering anywhere between 600 and 800 people. As the gang tried to enter the Roma district, they were met with police resistance, resulting in a violent clash involving stones and tear gas.
The police took 60 of the demonstrators in for questioning, a spokeswoman told AFP.
Seven other cities played host to smaller marches, which got the attention of human rights activists, who in turn staged their own counter-demonstrations in several cities, including the capital Prague.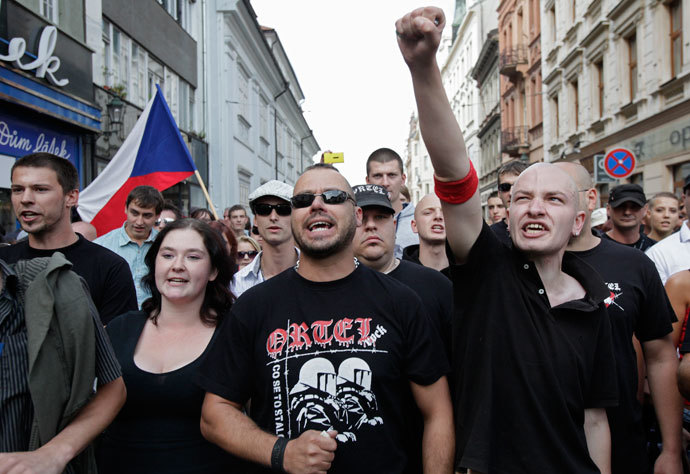 The demonstrations had been planned in advance. The Czech government received an advanced warning from Amnesty International, asking it to "ensure that these protests do not lead to violence against Roma communities and that those at risk get the protection they need".
The atmosphere in the Czech Republic is worrying to the quarter-million Roma population living there. A 2011 survey by the European Union Agency for Fundamental Rights discovered that 80 per cent of its members have felt discriminated against in the previous year.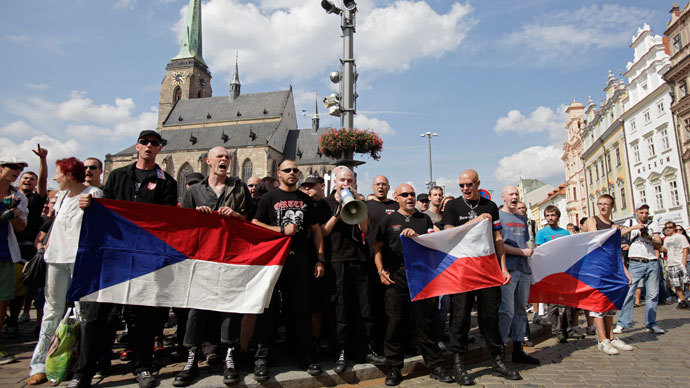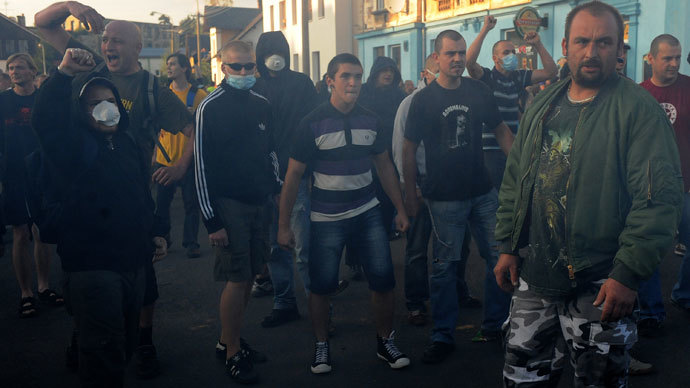 You can share this story on social media: