Sadist cuts off fake lame beggar's feet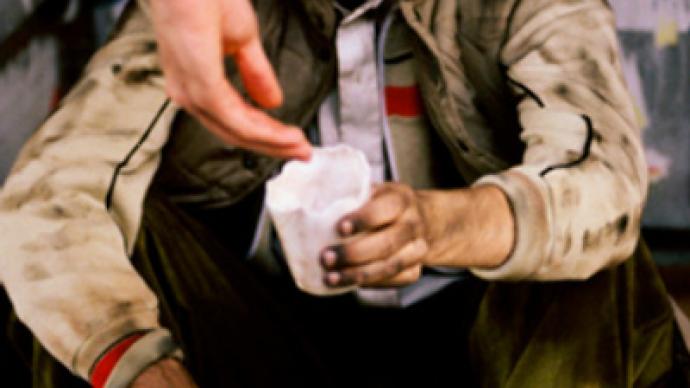 A homeless man who pretended to be a cripple and collected alms while sitting in a wheelchair has had both his feet amputated by an unknown medic.
A passerby discovered the unconscious victim of the grizzly crime at night in a small town in southern Ukraine. An ambulance arrived on the scene, and to their horror the crew realized that the man had had both feet amputated at the ankles in an impromptu operation. The surgeon used some kind of anesthetic, and both wounds had been professionally dressed to stop the bleeding, local media report.
Police identified the unusual patient as a local homeless person. He begged for charity from drivers of passing cars at a crossroad, posing as a war veteran with his spine irreparably damaged in action. He acted as if he were lame even in front of fellow beggars, and only a handful of close friends knew he had no problems with legs.
After he recovered, the victim said he did not remember the attack.
Investigators have several versions of possible motives for the mutilation, from sadistic self-righteousness to competition among beggars.
You can share this story on social media: