CSTO security bloc monitors NATO buildup over Ukraine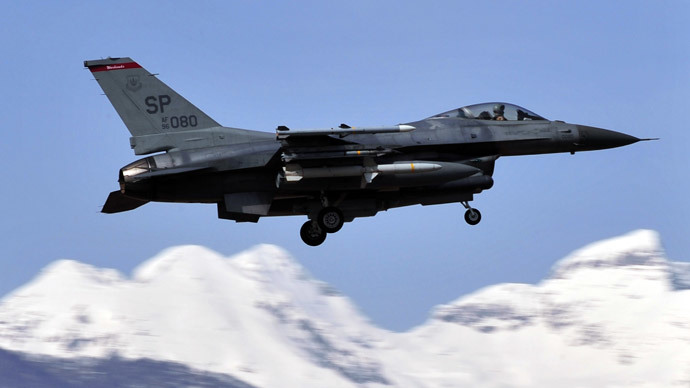 The Collective Security Treaty Organization (CSTO), a Moscow-led security organization, has noticed increased NATO activity in Eastern Europe, but so far sees no need to prepare a military response.
"We are concerned with the deployment of a NATO aviation group near Belarus borders. We notice the increased surveillance activity near that region. But at the moment we believe that taking countermeasures would be premature," said Nikolay Bordyuzha, the Secretary General of the organization, which includes Russia, Belarus, Armenia, Kazakhstan, Kyrgyzstan and Tajikistan.
The comments come after NATO deployed US fighter jets to Poland and Baltic states and started patrols of Airborne Warning and Control System (AWACS) aircraft over Poland and Romania.
The activities of the North-Atlantic alliance include information warfare, Bordyuzha said.
"We see how the Ukrainian space is used for information attacks on some member states of the CSTO. We see NATO information warfare experts working in Ukraine," he said.
The organization is not preparing its joint military force over the crisis in Ukraine nor plans any steps against the country as Kiev is not part of the bloc, Bordyuzha added stressing the CSTO does not consider Russia part of that conflict.
Meanwhile, Belarusian President Aleksandr Lukashenko said Tuesday he would ask Russia to deploy up to 15 extra warplanes on its territory in response to the NATO military buildup near Belarus' borders.
On Thursday, six Russian Su-27 fighters and three military transport aircraft arrived in Belarus, said the press agencies of the Belarusian and Russian ministries of defense.
You can share this story on social media: