Moscow wants EU probe into Maidan gun crimes & Ukraine's post-coup govt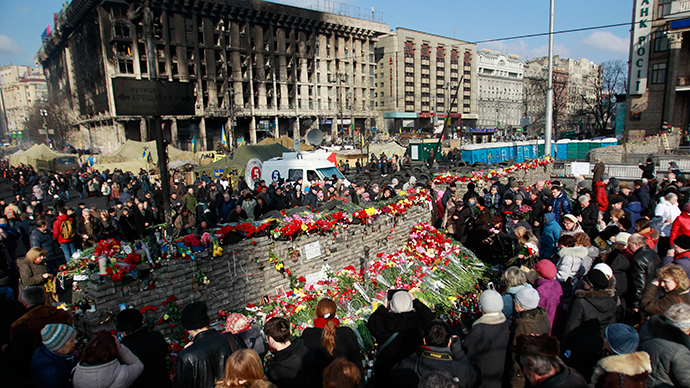 Russia suggests setting up a probe to investigate crimes perpetrated by extremist and armed elements of the Maidan opposition over the past three months. The PACE proposal also seeks to examine the legitimacy of the post-coup Ukrainian government.
The Russian delegation, speaking at the Parliamentary Assembly of the Council of Europe meeting held in Stockholm has, among other things, suggested investigating the issue of unknown snipers shooting both protesters and the police indiscriminately – who were the topic of the recently leaked phone conversation between EU's Catherine Ashton and Estonian Foreign Minister Urmas Paet, Igor Morozov, a Russian delegate, told RIA Novosti.
"Discussion at the meeting of the commission has revealed very deep divisions between the Russian delegation and PACE partners on what actually took place in Ukraine," he told the REGNUM news agency, adding that a January resolution by the commission has, in a very one-sided way, supported an armed coup.
The objective of the effort by Europe, according to chair Ann Brasseur's conversation with UN Secretary-General Ban Ki-moon, is to set up a diplomatic dialogue between Russia and Ukraine, which follows from earlier PACE suggestions to send an observer mission to Kiev to ascertain the situation on the ground.
But disagreement with the Russian position on the matter didn't stop at varying interpretations. Instead, some PACE members argued outright for Russia's exclusion from the political body altogether – something Morozov said would deal a huge blow to the prospect of any Russia/EU consensus on Ukraine.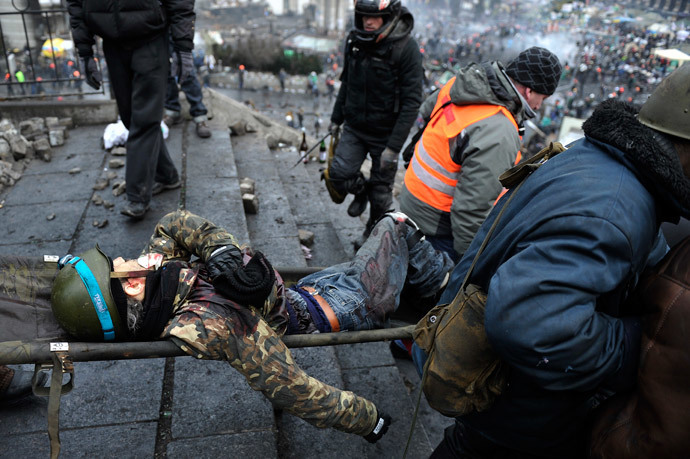 Although outnumbered, Morozov noted that Russia has found some support for the measure in the face of the German delegation, who has "voiced its firm stance that the government in Ukraine came to be as a result of an armed coup coming out of a wave of radical nationalism."
The German position, the delegate argued, supports the view that the Ukrainian Right Sector is dangerous not only due its activities for the spread of nationalist attitudes, but also for having an encouraging effect on European neo-Nazi elements. According to Morozov, among them were neo-Nazis from Sweden, Poland and the Baltic states.
This comes just as Moscow voiced its criticism over Washington's decision to financially aid the coup-appointed government, arguing that it goes against its own, US laws, and urging the country to think of the consequences of supporting Kiev radicals. Secretary of State John Kerry informed journalists on a visit to Kiev last week that a $1 billion loan is on its way.
Moscow considers this to be a "reckless indulgence of radical Nazi-oriented elements in Ukraine."
The concern was echoed by Ukrainian President Viktor Yanukovich, who on Tuesday issued a statement regarding the 1961 US Foreign Assistance Act, arguing that "the provision of foreign assistance is prohibited to the government of any country whose duly elected head of government is deposed by military coup or decree. The relevant provision is contained in 22 US Code § 8422."
You can share this story on social media: