Couldn't afford dentist, used pliers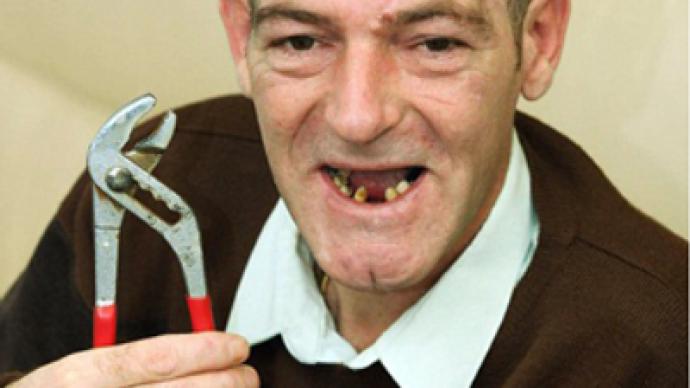 A British man says he pulled 13 of his own teeth because he didn't have enough money to pay a dentist.
Ian Boynton, 42, had to resort to pliers after he failed to find a dentist who would take on a patient with government-sponsored health insurance.
"I've tried to get in at 30 dentists over the last eight years but have never been able to find one to take on NHS (National Health System) patients," he told British tabloid the Daily Mail.
So when in 2006 his bad tooth started to give him severe pain, the former military medic decided to do the dentistry himself. He simply pulled it out.
He said: "Amazingly, it did not hurt as much as you might think."
Since then the unemployed Iraqi War veteran has parted with 13 top teeth including molars, incisors and canines. He only has two teeth left.
Boynton says he regrets that he doesn't know how to make false teeth, because he needs them now.
You can share this story on social media: