Monster rat attacks babies in hospital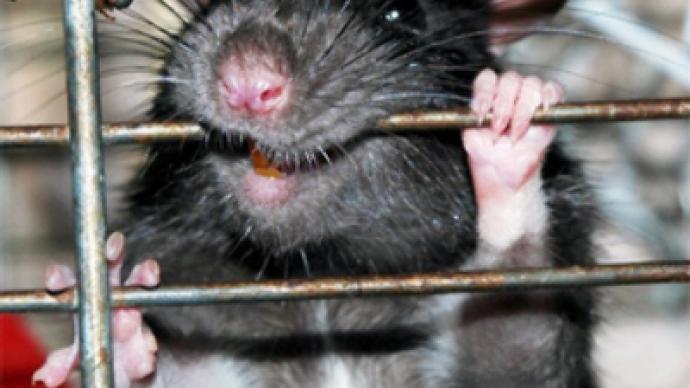 Horror came to a hospital's staff when a huge man-eating rat, that had attacked two foster babies, fell into their hands. Prosecutors are investigating the beastly incident in one of Moscow region's children's hospitals.
The terrible incident that happened in the town of Serpukhov in the Moscow region is a story of how holes in a budget turned into holes in a floor, and became a real tragedy.
Two girls aged eight and fourteen months could not move and eat on their own due to a medical condition. They were being fed through a special pipe when a huge rat came and bit them.
A hard fate for a foster baby
The two girls Sasha and Nastya ended up in a children's hospital not only because they had been abandoned by their parents, but also because they have problems with their central nervous systems, Moskovsky Komsomolets newspaper says.
It is thought that, when putting the babies into the hospital, social services hoped that Sasha and Nastya would be well-cared for and looked after, but they were tragically wrong. The building is in a miserable state – due to under financing, according to the institution's staff.
There are plenty of cracks to be found, walls are covered with patches of moisture and mould, and it is hard to breathe because of the damp.
Trouble in the form of a large red rat came when the babies were being fed. One of the nurses heard Sasha's cry and noticed a creature jumping down from her cot. It appeared that the girl's nose and arms had been bitten by a rat. While nurses came to her aid, the persistent attacker switched over to Nastya and actually began nibbling her hands.
The girls were moved to one of Moscow's hospitals where doctors tended to the girls and gave them rabies shots. They have said the bites aren't fatal, but the babies are very weak.
Who's to blame?
Following the incident all children have been transferred to another ward and the room was fumigated with rodenticide. As for the rat in question, it has been trapped. One of the nurses assumed that it may have come from a nearby mortuary.
Prosecutors are investigating the case which has been put on a special control list. The mayor of the town has already blamed the chief doctor of the children's hospital for the tragedy, though there is information that the chief doctor herself has asked the local authorities several times to finance the building's repair works.
You can share this story on social media: