Corrupt cop munches bribe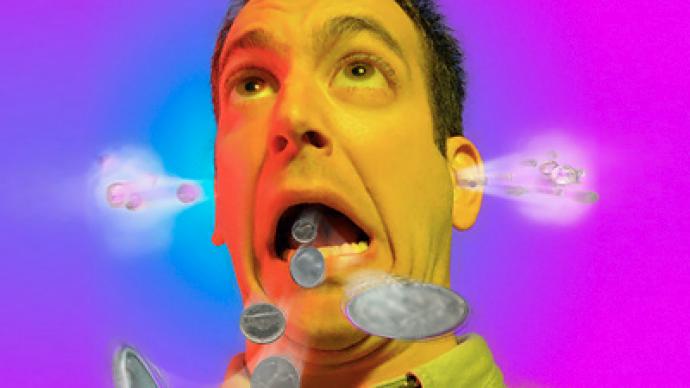 A policeman in Southern Russia has been caught red-handed after gulping down an apparent bribe, in an attempt to destroy the evidence.
Aleksandr Lukinov, who was serving in the city of Gelendzhik, reportedly learned from a colleague about an investigation into a theft. He is believed to have contacted the suspect and offered to close the case for a bribe, reports the Investigative Committee of the Krasnodar region. The person agreed and then turned to the force's counter-corruption department.After the bribe money changed hands, police turned up to arrest Lukinov, and he quickly swallowed the bills. The exact sum he ate was not disclosed.Nevertheless the man was arrested and charged with conspiring to fraud and exploiting his position in the police.The spy-style trick is apparently unlikely to do Lukinov any good, as when a traffic policeman ate a bribe in a separate case in Chelyabink region in March, he still got a three year suspended sentence.
You can share this story on social media: