Car trapped in boiling pit, driver and passenger survive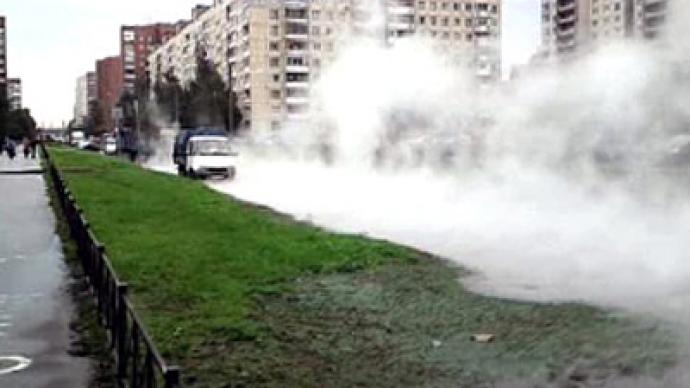 The driver of a car in St. Petersburg found himself in big trouble when one of its wheels became caught in a hole ejecting boiling water.
The hot water coming from damaged plumbing quickly formed a shallow steaming lake in the middle of one of the city's squares, reports Rosbalt news agency.The two men in the unlucky car were trapped in the middle of it until a fire brigade arrived and rescued them. Both suffered injured feet.The city's utilities experts say the pipeline failed due to the abnormal weather. The temperature in the European part of Russia has been changing from abnormally high to abnormally low throughout November.The age of the plumbing may also have contributed to the accident.
You can share this story on social media: