Communication surveillance undermines privacy, freedom of expression – UN report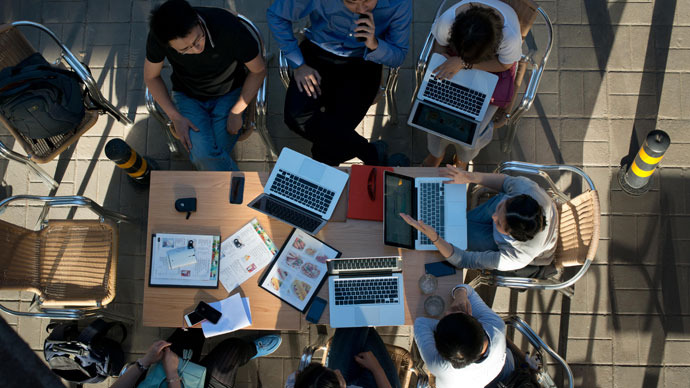 The widespread use of surveillance technologies to monitor peoples' communications violates the human rights to privacy and freedom of expression, the UN's Special Rapporteur on Freedom of Expression and Opinion stated in his report.
Rapporteur, Frank La Rue, presented his report to the United Nations Human Rights Council in Geneva on Tuesday.

The document underlined that there's no way to ensure freedom of expression without respect of privacy in communications and called for global attention towards the increased use of surveillance technologies by many governments.  

"The right to privacy is often understood as an essential requirement for the realization of the right to freedom of expression. Undue interference with individuals' privacy can both directly and indirectly limit the free development and exchange of ideas," the report stated.

La Rue praised the technological innovations, which promote fast, anonymous, cross-cultural dialogues around the world, but warned that the same technologies can backfire as concerns about national security and criminal activity may lead to previously unseen scale of state surveillance intrusions.
"The Internet has facilitated the development of large amounts of transactional data by and about individuals. This information, known as communications data or metadata, includes personal information on individuals, their location and online activities, and logs and related information about the e-mails and messages they send or receive."
The rapporteur stressed that this communications data is "storable, accessible and searchable" and when it's combined and used by the state it can be "both highly revelatory and invasive".
According to La Rue, governments are in possession of multiple instruments to breach communication privacy as access to the stored content of an individual's e-mails and messages can be obtained through Internet companies and service providers.

Secret services can easily track the movements of mobile phones, identify all individuals with a mobile phone within a designated area and intercept calls and text messages.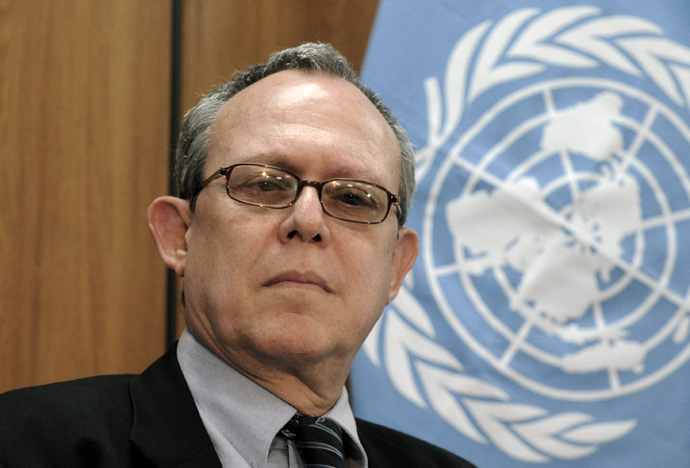 The majority of digital communication information flows through fiber-optic cables, so by placing taps on them and applying word, voice and speech recognition, the governments can achieve almost complete control of communications, the report warns.

The document mentions Egypt and other governments confronted with the Arab Spring as one of the most recent examples of such technologies being used.

The report also noted that the surveillance of human rights defenders or journalists has been "well documented" by the governments of many countries.

"On these occasions, human rights defenders and political activists report having their phone calls and e-mails monitored, and their movements tracked. Journalists are also particularly vulnerable to becoming targets of communications surveillance because of their reliance on online communication. In order to receive and pursue information from confidential sources, including whistleblowers, journalists must be able to rely on the privacy, security and anonymity of their communications."
La Rue urged governments worldwide to review their national laws regulating surveillance as they are often inadequate or simply don't exist – to ensuring privacy in communication is protected.  

"Communications surveillance should be regarded as a highly intrusive act that potentially interferes with the rights to freedom of expression and privacy and threatens the foundations of a democratic society. Legislation must stipulate that State surveillance of communications must only occur under the most exceptional circumstances and exclusively under the supervision of an independent judicial authority."
The document stressed that individuals should be allowed all technological means to secure their communications and government's "should not interfere with the use of encryption technologies, nor compel the provision of encryption keys".