Massive protests in France over skinhead attack that killed activist
Thousands of enraged protesters gathered across France on Thursday in homage to a teenage activist who died after being attacked by skinheads. Police have arrested seven suspects in connection with an attack deemed "politically motivated."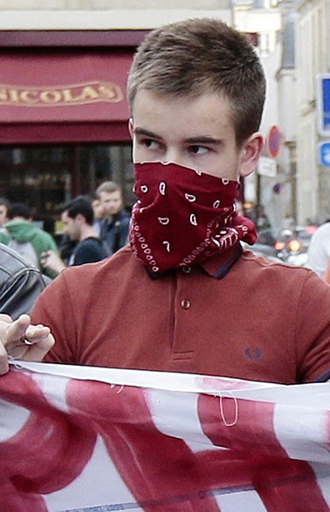 More than 15,000 people took to the streets across France following the death of 18-year-old left-wing activist Clement Meric.

At least 6,000 demonstrated in Paris, calling on the government to ban extreme right-wing groups that have become bolder following the legalization of same-sex marriage in the country.

Protesters carried banners emblazoned with "Don't forget, don't forgive," and chanted anti-fascist slogans in the French capital's 5th and 6th districts, near Notre Dame Cathedral.

"Fascism is gangrene, we either destroy it or it will destroy us," chanted members of Action Antifasciste Paris-Banlieue, a group in which Clement had been a member.

In Toulouse, demonstrators held banners that read "As some protest, others kill" and "Where is the humanity?"

After the demonstrations, French authorities banned a far-right youth rally against what the protesters called "fascists" set for Saturday in Toulouse. Police said they feared a "serious risk of public disorder" if the rally went ahead.
The city mayor also expressed concern about a planned torchlight march Saturday evening to commemorate the victory of a Christian army in 721 over Muslims besieging the city in the Battle of Toulouse.
Clement Meric was severely beaten by a group of skinheads on Wednesday afternoon and was subsequently rushed to hospital with serious injuries. He passed away on Thursday after being declared brain dead by doctors.

Conflicting reports regarding the attack have emerged, but police said that a group of skinheads exchanged insults and jostled with Meric and a few of his friends in a Paris clothes shop.

The skinheads then waited outside the shop and waylaid the 18-year-old and his compatriots; some reports claimed that the assailants were armed with brass knuckles.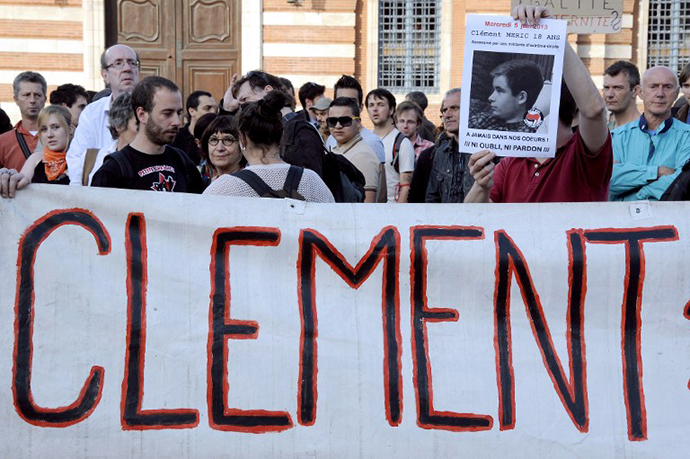 Meric's death was decried as a "despicable act" by the French government. Several left-wing French parties called for the "dissolution of ultra-violent far-right groups." Leftist groups also urged French citizens to take action and protest the "horrendous" murder.
In response to allegations that the incident was "politically motivated," Marine Le Pen, the leader of the far-right National Front, issued a statement saying there was "no link" between her party and the skinhead attack.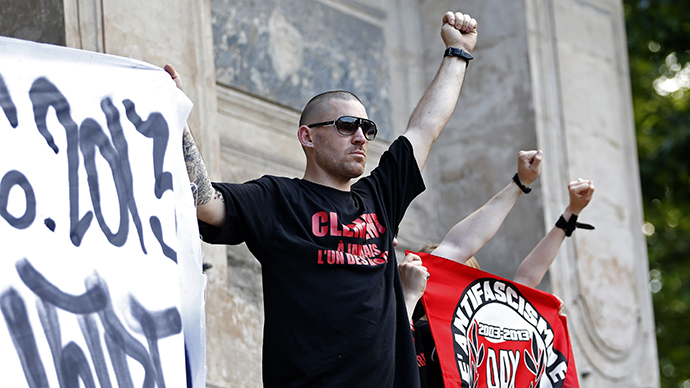 You can share this story on social media: