'Eavesdropping and smart bombs': CIA secret program helped Colombia kill FARC rebels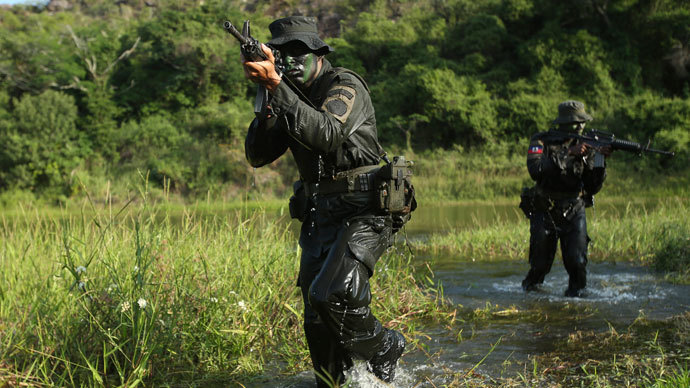 A secret US intelligence program has helped Colombia's government kill at least two dozen leaders of the Revolutionary Armed Forces of Colombia, the rebel insurgency also known as FARC, The Washington Post reported.
Founded in 1964 as a Marxist peasant movement seeking justice for the poor, FARC operations are now funded in large part by drug operations. However, given the group's guerilla-style tactics, particularly hiding out in the Andes Mountains and in dense jungles, fighting the rebels has presented a problem for the government. That is, until now.

FARC, as well as a smaller rebel group, the National Liberation Army (ELN), has suffered heavy losses due in part to CIA covert assistance, as well as help from the National Security Agency, which provided "substantial eavesdropping help" to the Colombian government.

Once the coordinates of the rebel leaders are determined, not even the dark canopy of the jungle can protect them from their pursuers, armed as they are with state-of-the-art weaponry.

The report published by The Washington Post on Saturday describes a "$30,000 GPS guidance kit that transforms a less-than-accurate 500-pound gravity bomb into a highly accurate smart bomb...also called precision-guided munitions or PGMs."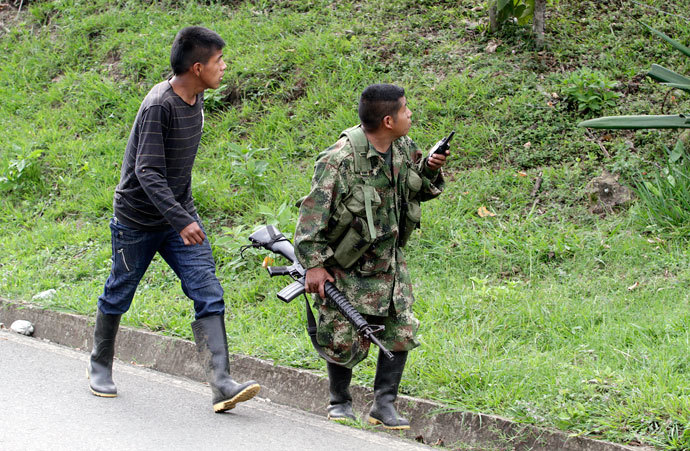 The Post mentioned one such operation that had been previously undisclosed:
"In March 2008…the Colombian Air Force, with tacit US approval, launched US-made smart bombs across the border into Ecuador to kill a senior FARC leader, Raul Reyes."

The covert US intelligence work, however, is not limited to Colombia. Mexico, which is plagued with drug-related crimes, was reported as having the highest level of US intelligence assistance
"anywhere outside Afghanistan."
Central America and West Africa where also mentioned as locations where cartels are on the run due to US-led pressure.
The previously undisclosed CIA program, funded
"secretly and separately"
from the $9 billion US aid package to Colombia, was put in force in the early 2000s by the Bush administration, which feared Colombian drug trafficking into the US mainland. The program has continued under Barack Obama, according to the anonymous sources.
The CIA refused to comment on the Post report.
Colombian officials and FARC have attempted to hammer out a peace deal since late 2012, but there has been no ceasefire between the two sides. The tactics are placing a heavy toll on FARC, which has been reduced to around 9,000 members, down from an estimated 18,000-strong force in 2007.
The United States has declared FARC a terrorist organization due to its killing and drug trafficking.
By 2003, the US had 40 US agencies and some 4,500 people working out of the US Embassy in Bogota, which at the time was the largest US embassy in the world, the report noted.
The CIA is not permitted to participate directly in operations against the FARC in Colombia.
You can share this story on social media: