Finns flee Church with gay abandon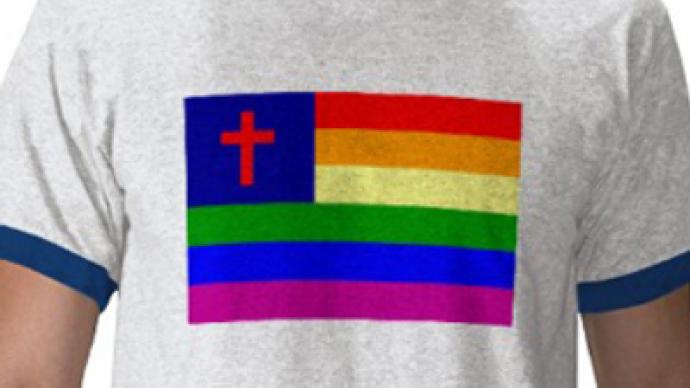 Thousands of Finns have quit the state church over the course of a week in protest against the church's conservative stance on gay marriages.
On October 12, national public broadcaster YLE translated a two-hour debate in which politicians, church officials and advocates discussed gay rights. Some of them criticized the idea of a homosexual marriage. For instance, Bishop of Tampere Matti Repo said he could never envisage blessing a homosexual union, because it went against the Bible's teachings. Another participant of the debate, Paevi Raesaenen, the chairperson of the Christian Democratic Party, said that "obviously a person knows that if they are in a homosexual relationship they are doing something wrong from the Christian viewpoint".
"We only realized the next morning that 220 people had quit the Church during the television program itself, which is double the number for an ordinary day," Petri Karisma, spokesperson for an online service that facilitates resignations from the Finnish Evangelical Lutheran Church, told AFP.
Over the next several days the number of Finns that joined the exodus rose by thousands and is currently estimated to be around 25,000 people.
Nearly 80 per cent of Finns are members of the Evangelical Lutheran Church and pay a state-collected church tax. One of the country's daily newspapers estimated that the recent wave of resignations will cost the church more than €7 million a year.
The reason for such a harsh reaction to the television statements is not clear as according to Petri Karisma the opinions voiced by several church officials did not vary significantly from previous statements. Finnish law allows for registered partnerships but not gay marriage, and homosexuals are only allowed to adopt the biological children of their partners.
Earlier this year, Finns also resigned in protest over a scandal surrounding pedophile church officials, but in that case resignations were not more than around 500 a day.
You can share this story on social media: