Christmas chaos: Hundreds of flights delayed as fierce storms rage worldwide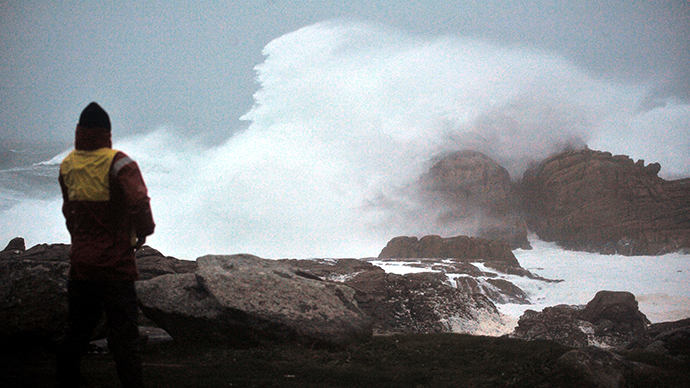 Over a million homes and businesses without power, holiday plans destroyed over flight cancelations – that's how Christmas panned out for some people across the globe, as deadly storms swept the planet.
The disaster is expected to carry on at least for a few more days.
In the UK, stormy weather has killed five people since Monday. 150,000 homes were left without electricity. Scotland and Northern Ireland are also due to be hit by powerful winds of 140 kilometers per hour.
Weather and flood warnings have been issued across the country, leading to hazardous driving conditions.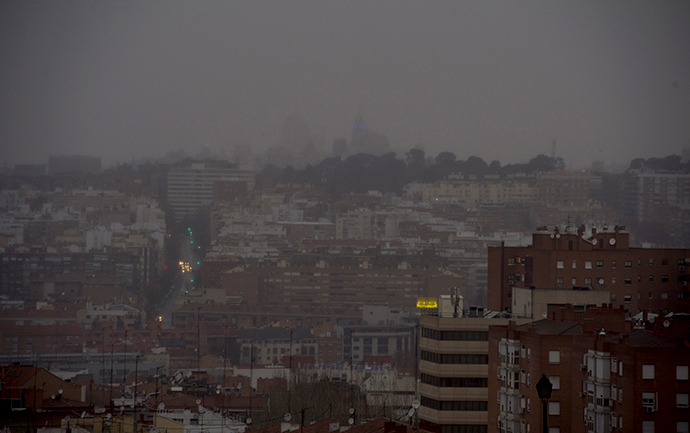 A power cut at the North Terminal of London's Gatwick airport caused flight cancelations, before all flights were transferred to the South Terminal.
"I'm across plans to get electricity to many without power. My thoughts are with them and those facing travel problems this Christmas Eve," British prime Minister David Cameron tweeted.
I'm across plans to get electricity to many without power. My thoughts are with them and those facing travel problems this Christmas Eve.

— David Cameron (@David_Cameron) 24 декабря 2013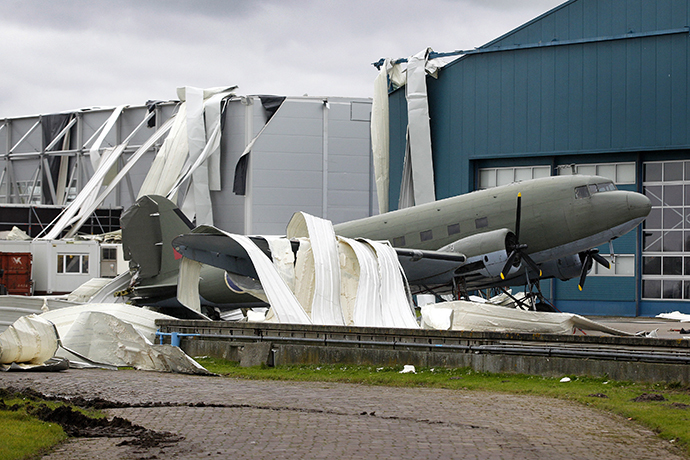 In Belgium, winds reached 100 kilometers per hour. Traffic was disrupted in the capital Brussels, after uprooted trees crashed through power cables.
A teenager has died in Normandy in France, following a wall collapse at a building site. Extremely strong winds and torrential rain hit the country, especially in Brittany and Normandy.
Naval authorities also reported a Russian sailor missing after having been flown off board a vessel off the coast of Brest in Brittany, according to Reuters.
120,000 homes across France are experiencing a power blackout due to the disaster, according to Le Nouvel Observateur media outlet.
In the south of France, the situation isn't any better: a ski resort at La Pierre Saint Martin was closed over the dangerous weather conditions, its manager, Dominique Rousseau, told Euronews.
The international airport at Nice was closed down, with all incoming and outgoing flights canceled until at least 12.00 GMT, due to poor visibility on the runway, a spokesman said as quoted by Reuters.
Heavy downpours also caused cancellations of rail, flight and ferry services.
The storm largely subsided in the north of France on Wednesday, but continued to batter southeastern France and the Mediterranean coastline.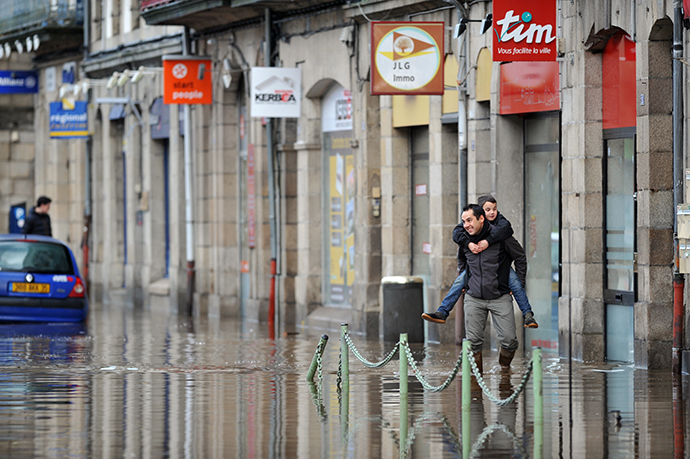 Moving further south in Europe: in Spanish airports such as Bilbau, Asturias, Santander and Vigo, flights are being canceled.
Red alerts – the most dangerous possible - have been issued in two districts in Portugal, while another 15 districts are under orange alert, the second highest level.
Authorities have also warned the population to stay away from the coast until Thursday, with waves expected to reach seven meters.
Portugal is also experiencing major power cuts, with the electricity supplier EDP saying that 1,000 of its staff are currently carrying out emergency works in north and central areas of the country.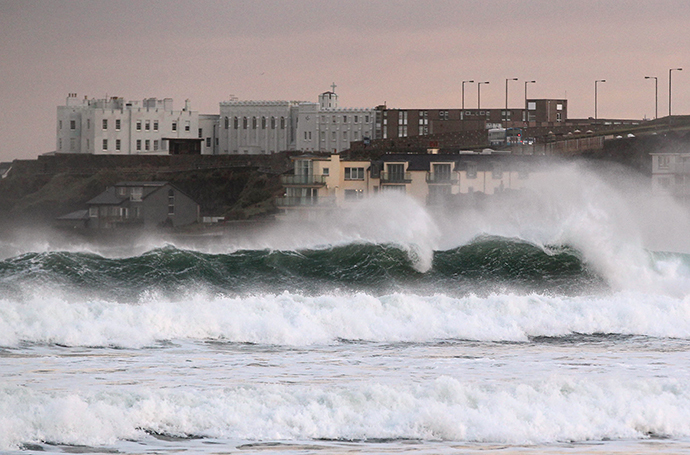 Across the Atlantic, 14 people have been killed in ice and snow storms that battered central, northeastern US, and Canada.
Over 500,000 homes and businesses have experienced a major power blackout in the US. Power provider, Consumers Energy, based in Jackson, Michigan, told AP that the area hasn't seen so many storms since the company's founding 126 years ago. About 17 percent (over 300,000) of all customers lost power on Saturday, and half remained without power on Tuesday.
More snow is expected to hit the US, as the storm is moving into the Great Lakes region and Midwest on Wednesday.
US authorities are keeping emergency shelters open for those who have experienced a power blackout in their home.
In Canada two people died from carbon monoxide poisoning after using a gas generator to heat their home northeast of Toronto, Ontario, after a power blackout.
90,000 homes were without power in Toronto, according to the authorities, as quoted by AP.
You can share this story on social media: