Government glitch leaves thousands of Brits without Christmas Eve benefits
Published time: 26 Dec, 2013 07:49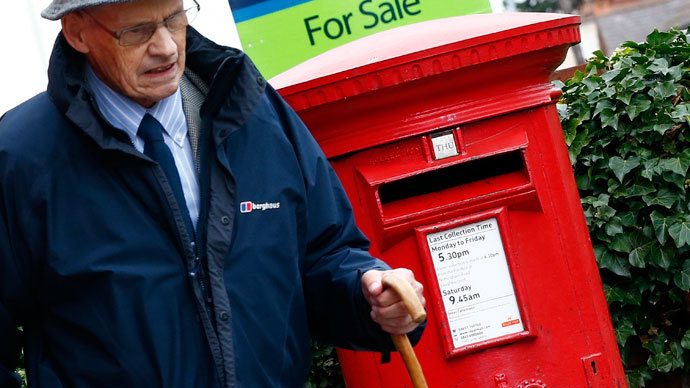 32,000 British benefits claimants, including pensioners, did not receive their payments on time before Christmas because of an error made at the Department for Work and Pensions (DWP).
A three-day delay in benefits and pensions payments, prompted by an "administrative error", would probably have gone virtually unnoticed at any other time of the year. However, it occurred exactly on Christmas Eve, forcing thousands relying on government financial assistance to stretch whatever resources they have through the festive season.
The payments, which were due on December 24, will only reach the recipients' bank accounts on December 27.
Those who managed to contact DWP on Christmas Eve by 5 pm were promised to have their money transferred within three hours.
"The vast majority of regular benefit payments have been made on time this Christmas," a spokesman for DWP said.
This, however, is little consolation for the 32,000 belonging to the minority affected by the government agency's blunder.
Those include certain categories of pensioners, new claimants, waiting for their first payment and people expecting one-off Social Fund crisis loans, set at a minimum of £100. Some of the people entitled to Jobseekers Allowance, and Employment Support Allowance have also been affected.
A number of those who were left without their payments could contribute to a dramatic increase of people who were forced to rely on food banks for their Christmas dinner this year, as compared to the previous one.
60,000 people had to go out for hand-outs, which is three times more than Christmas Eve 2012, according to data by Trussell Trust, Britain's biggest food bank provider, cited by the Mirror.
According to Trussell Trust, the increase in Brits relying on food banks is not just seasonal. Since April, 500,000 people have come for hand-outs, which is three times more than last year.