China sends warplanes to newly established air defense zone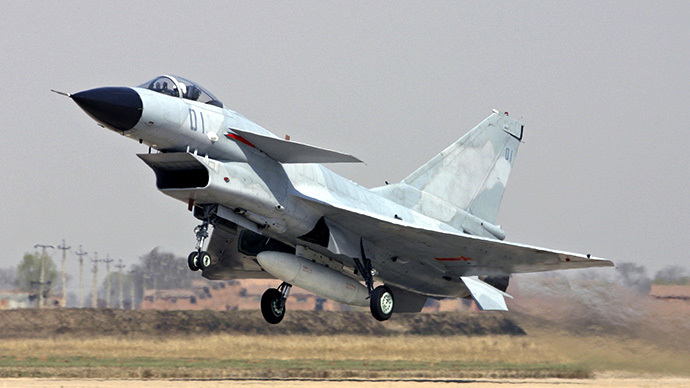 China confirmed that it had flown warplanes over the country's newly established East China Sea Air Defense Identification Zone (ADIZ) on Thursday, state media reported.
The zone roused controversy when it was announced last week, as it covered disputed territory claimed by China, Japan, Taiwan and South Korea.
Chinese Foreign Ministry spokesman Qin Gang told a daily press briefing that civilian flights have not been impacted, Xinhua news agency reported. China has said that all planes flying through the zone should submit flight plans and identify themselves, or their operators would end up facing "defensive emergency measures."
"We expect all sides, including aviation companies, to actively coordinate with us and jointly safeguard flight safety," Qin said.
Earlier Thursday, Japan and South Korea, key US allies in East Asia, sent their own military aircraft into the zone's airspace in an act of defiance.
Both countries' air forces flew planes into the disputed area following a similar flight Monday by two unarmed American B-52 bombers. Neither country informed the Chinese of their plans in advance, in an apparent snub of Beijing's claims to the airspace.
Japan's ANA Holdings and Japan Airlines said Tuesday that they would stop submitting flight plans to Chinese aviation authorities. Both carriers had been previously informing China of flights through the recently established zone. 
Both said that they would cease to do so as of Wednesday, after Japan's Transport Minister Akihiro Ota called the declaration of China's defense zone "not valid at all" and urged noncompliance.

Japan and the US were outraged after Beijing declared eight uninhabited islands at the center of its ongoing territorial dispute with Tokyo to be part of China's new aerial zone, with the Japanese Foreign Ministry saying that China's claim to the airspace was "totally unacceptable and extremely regrettable."

The area is routinely patrolled by Japanese naval ships and P-3C aircraft, Japan's Chief Cabinet Secretary Yoshihide Suga said Tuesday.

Tensions between Japan and China over the islands, which are situated in waters rich with oil, natural gas and fish, rose after the Japanese government purchased three of the islands in the group from a private Japanese owner.

Chinese patrol ships and airplanes have since been repeatedly entering and patrolling the areas around the islands to protest the Japanese move.

You can share this story on social media: