China lashes out at US for 'interfering' in territorial dispute with Japan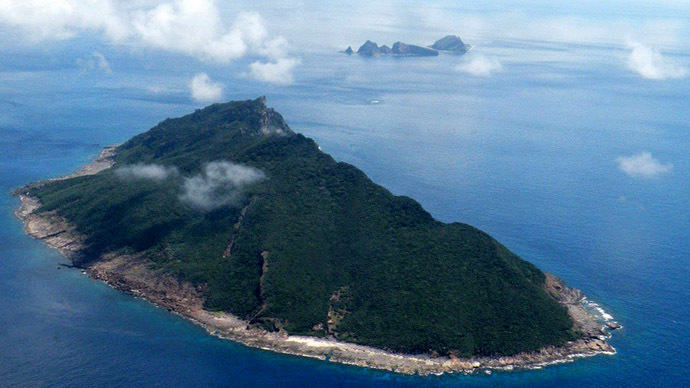 Beijing has warned Washington not to "meddle" in the territorial dispute between China and Japan. Though the US has many thousands of troops stationed in Japan, China, an emerging naval power, is challenging for control of the surrounding seas.
After Washington expressed its discontent over Chinese plans to put the East China Sea under the control of its air forces, Beijing demanded explanations from the American ambassador and advised the US to "correct its mistakes immediately."
Chinese Defense Ministry spokesman Col. Yang Yujun called American allegations "completely unreasonable."
"The United States, on the issue of the Diaoyu islands, must earnestly not take sides, not make inappropriate remarks and not give the wrong signal to Japan and encourage [its] risky behavior," Yang said in a statement. "We reiterate that the purpose of China's approach is to defend national sovereignty and territorial airspace security, maintain the order of airspace flight, and is an effective exercise of our right of self-defense."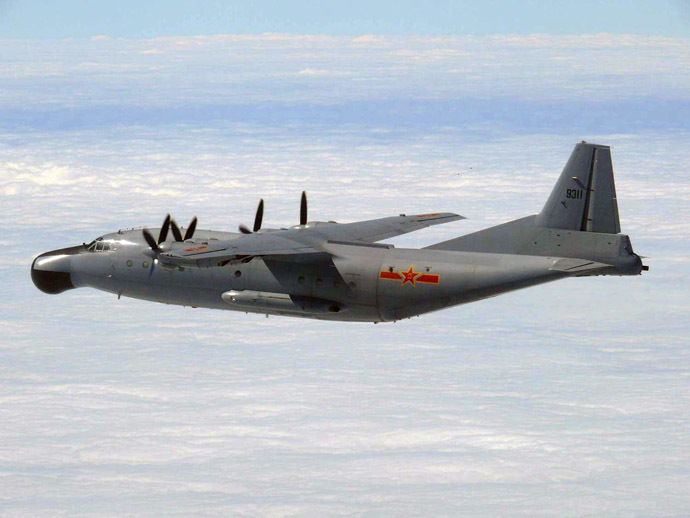 Yang said that Japan has had its own air defense identification zone since the 1960s, and insisted that China's move fully complied with the UN Charter and international law.
China's Foreign Ministry also responded, with spokesman Qin Gang saying that the early warning air defense zone fully complies with international law and would "protect China's state sovereignty and territorial and airspace safety." The move is not against any specific nation and "will not affect the freedom of overflights."

Beijing made a representation to US ambassador Gary Locke about comments on the air defense zone by Secretary of State John Kerry, Qin said, and asked Washington to "correct" its errors, China's government Xinhua news agency reported.
Japan's ambassador in Beijing has also been summoned to China's Foreign Ministry to voice protest over the incident.
Qin also criticized remarks made by Tokyo on the security zone, calling them "groundless and utterly wrong."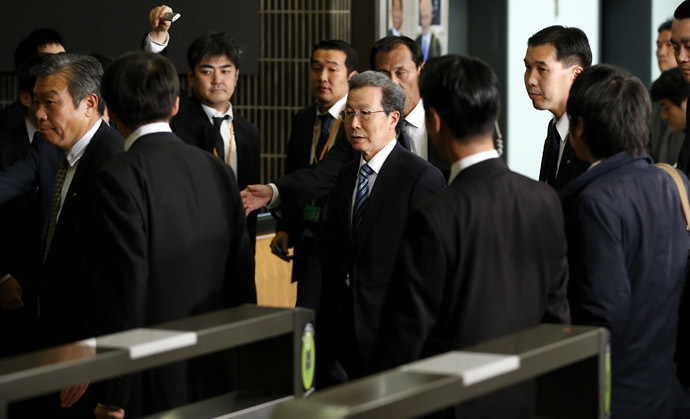 On Saturday, Beijing announced plans to establish the "East China Sea Air Defense Identification Zone" against "potential air threats," covering most of that sea, including the airspace over islands disputed with Japan.
The Chinese military warned they "will adopt defensive emergency measures to respond to aircraft that do not cooperate in identification or refuse to follow instructions."
The islands, known as the Senkaku in Japan and the Diaoyu in China, have lately strained bilateral relations of the two leading Asian economies to a point where at least a localized military conflict cannot be completely ruled out.
Tokyo, which believes the islands are an inherent part of Japanese territory, has made it clear it "cannot accept at all" the Chinese claim over the disputed territory's airspace.
"The measures by the Chinese side have no validity whatsoever for Japan, and we demand China revoke any measures that could infringe upon the freedom of flight in international airspace," Japanese Prime Minister Shinzo Abe said Monday.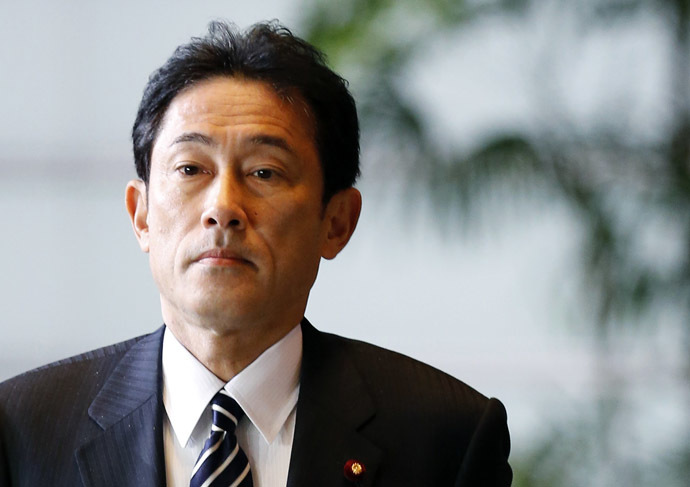 Japan's Foreign Minister Fumio Kishida labeled Beijing's move as "a one-sided action which leads us to assume the danger of unpredictable events on the spot."
The territorial row over a group of tiny islands in the East China Sea continues to aggravate relations between Beijing and Tokyo. The islands are situated close to popular sea routes, the waters around them are full of maritime life and it is highly probable that there are considerable underwater deposits of oil and gas close to them.
The US, which has dozens of thousands of troops deployed at military bases in Japan, South Korea, Philippines and elsewhere in the Pacific, has switched more resources to the Asia-Pacific region as part of a "pivot to Asia" policy shift by President Barack Obama officially declared last year.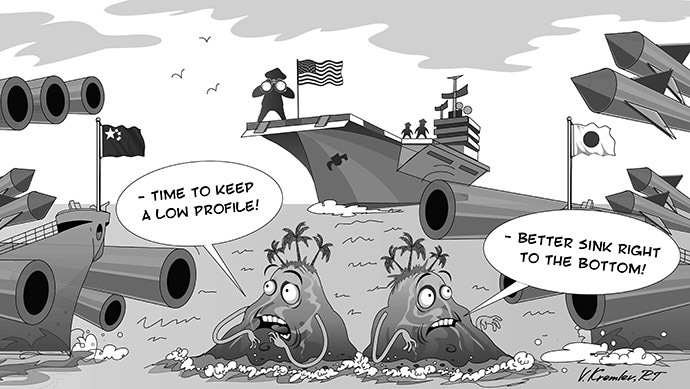 You can share this story on social media: