China-Japan exchange diplomatic blows after Chinese 'airspace violation'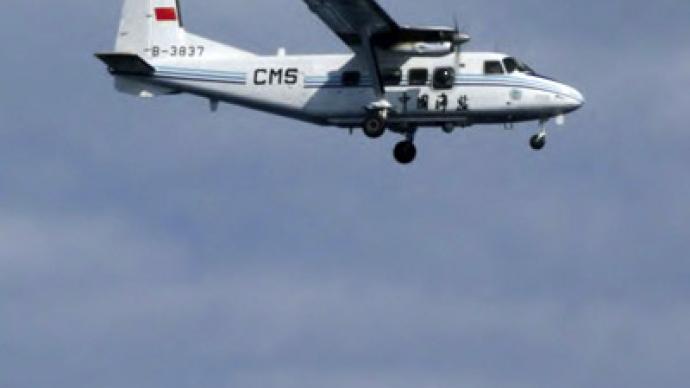 Japan launched 8 fighter jets in response to an airspace "violation" by a Chinese plane that strayed into territory above disputed islands in East China Sea. Japan slammed the move as "deplorable" and lodged a formal complaint against the Chinese.
The Japanese Foreign Ministry issued a statement, saying a Chinese state aircraft had strayed into airspace over the disputed archipelago, prompting the scrambling of eight F-15 fighters. Japanese spokesman, Osamu Fujimori branded the incident as "extremely deplorable" and said that Chinese ships had also been spotted violating Japanese territory earlier on Thursday.The Chinese ambassador in Tokyo has been formally summoned to account for the apparent violation and hear the Japanese government's protest.China's Foreign Ministry spokesperson, Hong Lei responded immediately, saying the plane's flight path was "completely normal." Lei went on to state that Japan needed to stop entering the sea and airspace surrounding the disputed islands."The Diaoyu islands and affiliated islands are part of China's inherent territory," said Lei. "The Chinese side calls on Japan to halt all entries into water and airspace around the islands."The territorial row over the Senkaku are a source of constant simmering tensions between the two nations. China calls them the Diaoyus and slammed the Japanese government for its purchase of three of the islands from their private owner in September, sparking an escalation in the dispute.The islands are uninhabited, but the area surrounding them is believed to hold significant oil and natural gas deposits. Taiwan also claims sovereignty over the archipelago but has been largely ignored in the diplomatic row between its Asian neighbors.The rise in tensions comes days before the Japanese general elections on December 16, in which the conservative Liberal Democratic Party (LDP) has been tipped for victory. Leader of the LDP, Shinzo Aba has resolved to take a harsh stance regarding the island dispute.He has previously slammed Japan's current Democratic ruling Party for its poor handling of the territorial dispute, claiming their weak stance has emboldened the Chinese.Abe has pledged that he will increase spending on defense and the coastguard should he be elected.December 13 marks the 75th anniversary of the Nanjing massacre when the Japanese army occupied the old Chinese capital for six weeks, massacring tens of thousands of civilians.
You can share this story on social media: