Porcine pollution: Thousands of dead pigs dumped in Chinese river (PHOTOS)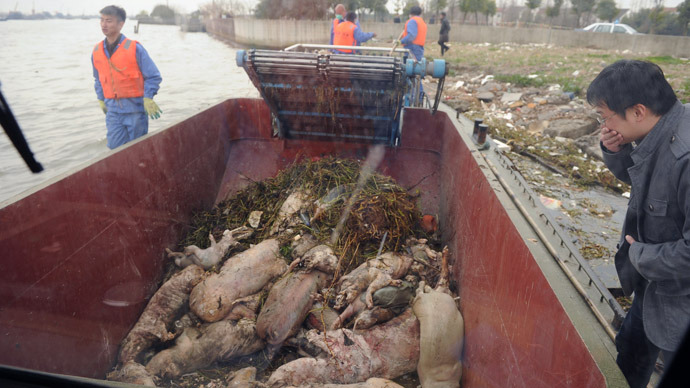 Nearly 3,000 dead pigs have been fished out of the Huangpu River in China – a source of drinking water for millions of Shanghai residents. The number is likely to increase as the operation progresses.
It is remains unknown who dumped the carcasses into the Huangpu River or what the cause of their death may have been. One possibility is that the pigs were discarded into the waters by some farmer from the neighboring province of Zhejiang.

Locals have complained of the terrible smell from the river and are highly concerned with the quality of drinking water, but officials said no health risks have been registered. According to authorities, tests of the Huangpu's waters found no traces of foot-and-mouth disease, blue-ear pig disease or swine fever.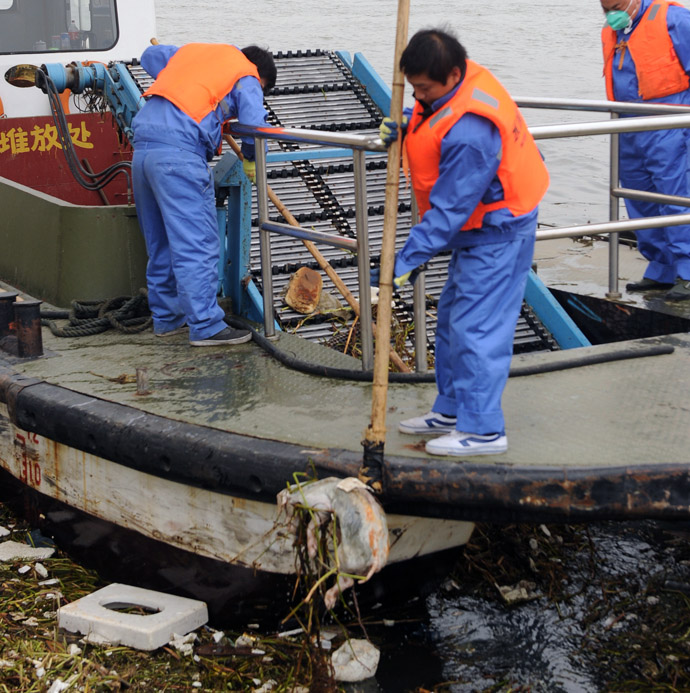 However, the cleanup operation needs to be done quickly to avoid contaminating of the drinking water supply.
"We have to act quickly to remove them all for fear of causing water pollution," Xu Rong, the environmental chief in Shanghai's Songjiang district said.
"So far, water quality has not been affected but we have to remove the pigs as quickly as possible and can't let their bodies rot in the water."
In the meantime the operation still continues in the Hengliaojing Creek, some 64km (40 miles) from central Shanghai.
The pigs were first discovered on Thursday and have been recovered en masse since then. This is not the first time the river has suffered such an invasion, locals asserted.
"We had dead pigs here last year too," complained 66-year-old Dong Aifang, who lives along the river, was quoted by The Telegraph."We seem to have dead pigs all the time. It is non-stop."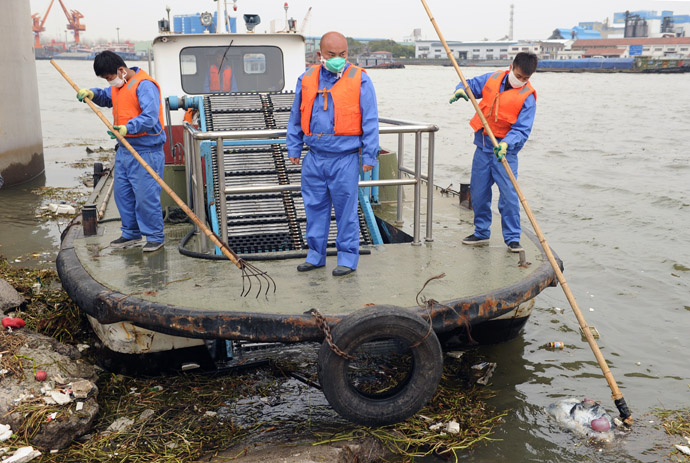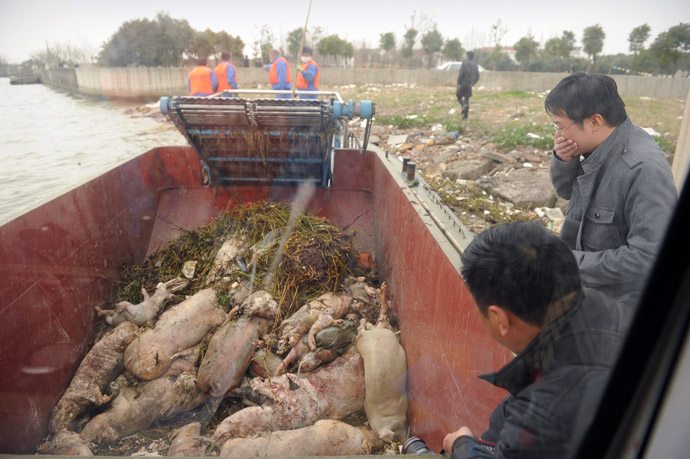 You can share this story on social media: