Fish with radiation over 2,500 times safe levels found near Fukushima plant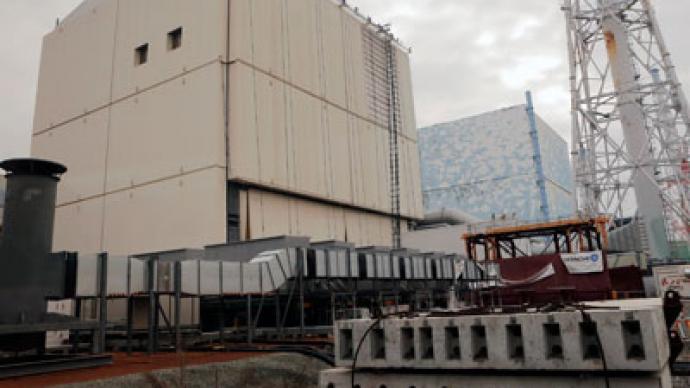 A fish containing over 2,500 times Japan's legal limit for radiation in seafood has been caught in the vicinity of the crippled Fukushima nuclear plant, the facility's operator reported.
A 'murasoi' fish, similar to a rockfish, was caught at a port inside the plant, according to AFP. Plant owner Tokyo Electric Power Co. (TEPCO) indicated that the amount of cesium measured 254,000 becquerels per kilogram – 2,540 times Japan's legal limit for radiation in seafood.In October, TEPCO admitted that radiation leaks at the plant had not fully stopped.In 2011, after a March earthquake and tsunami devastated the region, Japan barred beef, vegetables, milk, seafood and mushrooms grown near the affected area from both domestic markets and exports over safety concerns.Science magazine published an article revealing that the levels of cesium in seafood around the disaster-battered area had not decreased since 2011. In October 2012, around 40 percent of bottom-dwelling marine species demonstrated elevated radiation levels, with cesium-134 and 137 levels above Japan's legal limit. August samples collected by author Ken Buesseler had cesium levels 250 times what Japanese authorities consider safe. Seafood from the area near Fukushima has turned out to be a health hazard abroad, as well as within the country.In July, Russia expressed concern over fish caught off its coast near Japan. In May, a contaminated tuna was found near the California coastline. Japan stressed that they understood the numbers of contaminated seafood are "extremely high," but also pointed out that radiation was detected only in the kinds of fish found closest to the plant. In October 2012, the European Commission, the executive arm of the European Union, announced that it would relax regulations on imports of Japanese food starting on November 1. The restrictions were introduced after the quake and tsunami hit Japan on March 11, 2011, with many countries such as the US, Australia, Canada, Germany, France and the UK either halting food imports or starting additional inspections of Japanese imports.
You can share this story on social media: