Kindergarten rivalry: China arrests duo in yoghurt poisoning case that kills 2 kids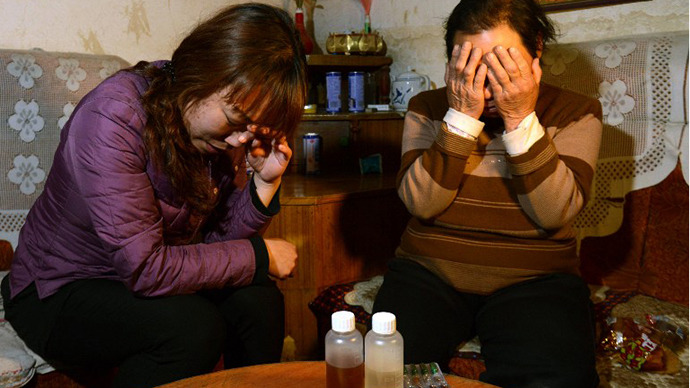 Police arrested the head of a kindergarten and an associate for injecting yoghurt with rat poisoning that killed two children from a competing school, state media reported, the criminals' intention being to damage the rival school's reputation.
Five- and six-year-old girls from northern China died on April 24 after eating yoghurt they found in a bag on the sidewalk on their way to school with their grandmother.
The two girls were discovered on the ground, twitching, with foam in their mouths.
The older girl died a few hours later in an ambulance and the five-year-old passed away a week later in hospital.
The grandmother was also taken to hospital for several days and survived after she tasted the yogurt when the girls complained that it tasted bitter.
Head of the competing kindergarten Shi Haixia and her associate Yang Wenming were arrested on Wednesday. Shi "admitted that she injected the poison into the yoghurt and her accomplice left it on the street with some notebooks on the way to the rival kindergarten," China Daily reported on Friday. "Their intention was to damage the reputation of the rival kindergarten."
The two schools were competing over the enrollment of new students.
Security officials determined that the poison contained a strong rat poison called tetramine.
Experts are saying that this case has revealed an underlying problem in the field of unregulated private primary school education that has developed in the face of inadequate public education.
"This is an extreme case showing the lack of supervision in preschool education," Yuan Ailing of East China Normal University told the paper. "Though many departments have their responsibilities in the management of kindergartens, they didn't perform their coordinated supervision duties well."
Yuan argues that the local government "needs to increase the financial support for kindergartens, and control the new private ones if the districts have enough kindergartens."