New database reveals China's 'secret' aid to Africa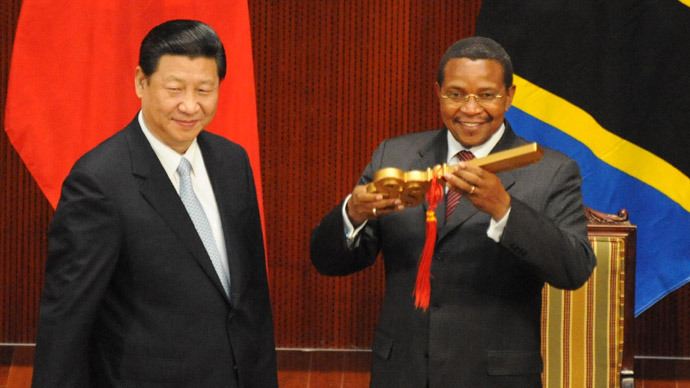 Economic development researchers have unveiled a database revealing details of China's financial aid to Africa. The information bank dispels previous assumptions that Beijing is focusing solely on resource extraction and big infrastructure projects.
The database, which was developed by the Washington-based Center for Global Development and AidData, includes 1,673 Chinese development finance projects worth US$75 billion in 50 African countries from the years 2000-2011.

It provides detailed data, including an interactive map which breaks down information to country and project levels. The database creators say it was developed in order to provide transparency regarding China's aid to Africa.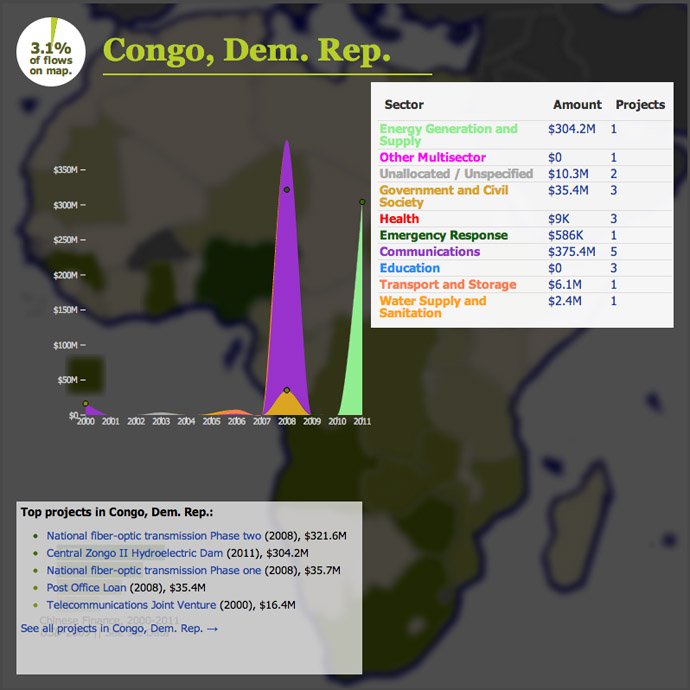 "China treats its aid activities as a state secret and this is an attempt to uncover what's going on," database creator Andreas Fuchs told Reuters.
Beijing has come under criticism for allegedly exploiting Africa's natural resources, providing support to corrupt regimes, and undermining good governance, debt relief and environmental policies promoted by traditional Western donors.

China rejects the assertions, which have been put forth by some African and Western aid experts and officials. 
Accusations disproved
The data sheds new light on China's financial aid and breaks down previous allegations that Beijing is solely looking out for its own interests, Parks said.
"They do a lot in the health sector, they do a lot in the government and civil society sector…a lot of things not usually appreciated as activities supported by the Chinese government," he said. "It's just striking the diversity of the work they do in the development arena."

According to the database, the largest number of Chinese aid projects is in the health sector, totaling 149 projects accounting for $676 million. Contributions in the government and civil society sector came in second place, with 133 projects totaling $170 million.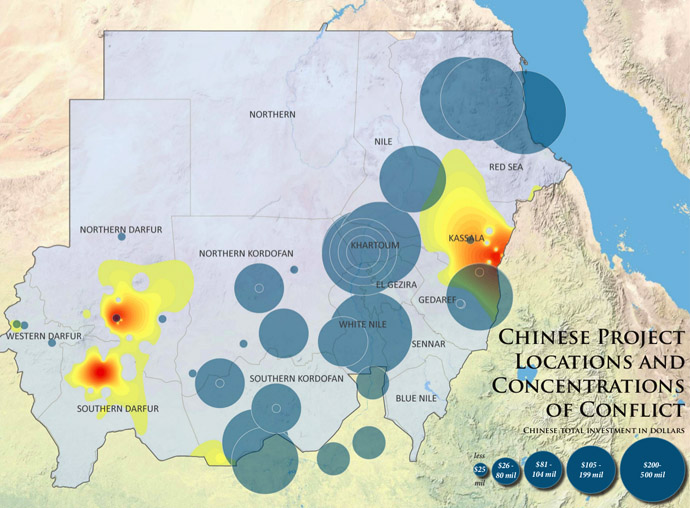 Double standard?
While experts accuse China of ill intent when it comes to aid in Africa, other major donors have managed to avoid such criticism.

According to Parks, the Chinese figures revealed in the data are on par with US aid to Africa during the same period.

"Pound for pound, when you compare the US versus China, the total official finance is roughly comparable," he said. He added, however, that "the composition of the official finance is very different."
Other major countries have become involved, too – mainly India, Brazil, Russia, Turkey and Iran.

"The increased interest in Africa by these new actors has been due to the realization that Africa has much to offer," Mwangi Kimenyi, senior fellow and director of the Brookings Institution's Africa Growth Initiative, said in a March report titled 'Top Five Reasons why Africa should be a priority for the United States.'
France has spent an average of $3.5 million per day since launching its military intervention in Mali. French forces arrived in the country in January, in an effort to combat Islamist groups that had taken over the north of the country one year ago.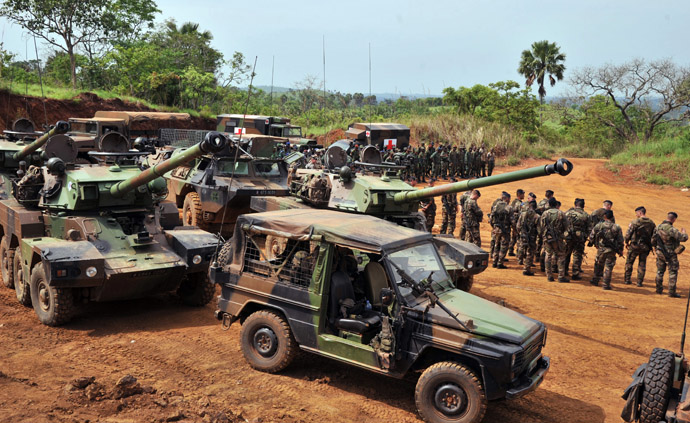 But according to some, France's intervention has more to do with its own economic pursuits than anything else.
"The French are defending their own interests. The African continent is the wealthiest continent, even though it's inhabited by poor people. France wants to reposition its position [in Africa]," former Ethiopian diplomat Mohamed Hassan told RT. He added that 75 per cent of French electricity is produced from nuclear power and most of the country's raw materials come from Niger.

His thoughts were echoed by John Laughland, director of studies at the Institute of democracy and cooperation in Paris.

"There's no secret that Niger is a big exporter of Uranium. There have been discoveries of gas and oil in Mali itself. So the energy factor explains a lot in international politics…France has a desire to strengthen her role on the international stage," Laughland told RT.

According to Witney Schneidman, a non-resident fellow for the Africa Growth Initiative, tapping into Africa's opportunities – like China has done - is simply a logical thing to do. He told the How We Made it in Africa website that the "region is poised for an economic takeoff."