China employs 2 million analysts to monitor web activity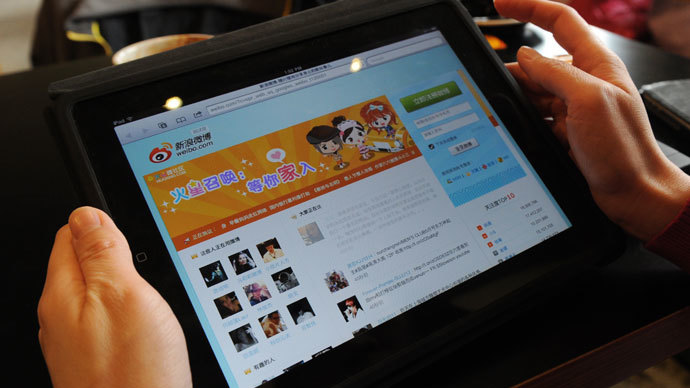 Two million analysts are employed by China's state and commercial clients to monitor people's opinions posted on social networks, state media reported. Considered a means of feedback, some such analysts report to China's leaders daily.
According to Beijing News, the job of those collecting and reporting on views and attitudes of people on social networks has recently been officially recognized as "internet opinion analyst."

Despite the seemingly overwhelming number of these experts, they apparently remain in great demand in China, with open analyst training courses taking place in mid-October.

The job role of one such internet opinion analyst, Tang Xiaotao, was described by Beijing News.

Tang works with special "web crawling" software by entering keywords set by the "customer." He particularly looks for any "negative public opinion" and reports any such opinion to the decision-maker at the office.

He believes the institutions should not hide or ignore public opinion, but should instead use it to actively identify and solve the problems.

Tang said the analysts do not delete any posts, describing such tactics as ineffective because the original message is often replicated by sharing and caching.

The daily goes on to describe several cases of the effective management of web-exposed scandals involving local politicians and police by "calming down" the internet users' opinion with quick investigation, sacking the responsible public figures, and using thorough online reporting.

However, it also gives a glimpse of Chinese government involvement in such opinion analytics programs.

Tang, who works in an unspecified company, says he and his counterparts receive some sort of a government list, sometimes coming directly from the party leaders, asking to report on the "division of public opinion" on certain issues.

Meanwhile, Yan Ming, director of the Network Information Center of Henan province, detailed the types of reports he presents to the "country's leaders."

Yan directly reports on public opinion to the government by means of daily text messages and daily printed reports, as well as larger weekly reports. Those can consist of more than 20 pages, he revealed.

According to Shan Xuegang, deputy general secretary of the Online Public Opinion Monitoring and Analysis Center operated by state newswire Xinhua, the software used by Chinese analysts has become very sophisticated, with thousands of processors filtering the information from both local and foreign websites.

This is far cry from using Google, Baidu, and other search engines previously used by Chinese web analysts, he added.